Purble Place was a game synonymous with Windows OS. The fun and addictive game made its first appearance on Windows Vista. Seems a long time back now. And it returned once again with Windows 7.
| | |
| --- | --- |
| Name: | Purble Place |
| Size: | 34 MB |
| Compatibility: | Windows (All Versions) |
| Language: | English |
| Security: | Checked – Virus Free |
| Downloads: | 10,50,000 |
The game used to come pre-installed with Windows OS. However, you won't be able to find it on the modern OS like Windows 10.
Similarly, users of Mac OS are out of luck. Created exclusively for Windows, the game will be unavailable to iOS users. But in case you are desiring a shot of nostalgia, Purble Place will be a great place to find it. So discover here, how to get the game on your Windows and Mac devices.
Gameplay of Purble Place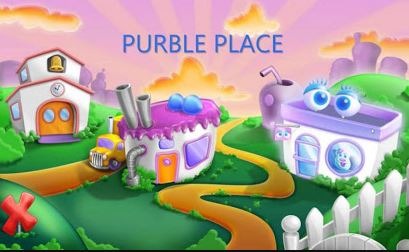 Purble Place contains three separate games in one. The game has a simplistic interface and is soothing to the eye and fun to play. All being puzzle games, there is a probability of you spending the entire day here. The difficulty of the game can be determined by the player. The tougher it gets, the more entertaining it becomes.
Purble Pairs
It is the first of the three games. The rules are simple, find two matching tiles. Players are given a fixed time to complete an entire set. As the difficulty increases, more pairs or tiles are added to an individual set. Complete it within a fixed time to win. You can find interesting tiles like clock tile for extra time or joker tile to find a matching pair automatically.
Comfy Cakes
Comfy Cakes is an easy way to kill some time by baking cakes. Create the cakes on a conveyor belt starting from selecting its mould. Choose the flavour of the cake, toppings then bake it and pack it. As the level increases, the cakes keep getting more and more complicated. It requires quick coordination and is the best game in Purble Place.
Purble Shop
In Purble Shop guess the features of the avatar in front of you. They come in all shapes and sizes and are extremely comical to look at. Figure out their features and choose their mouth, nose and eyes from the options available. Be creative and sharp to checkmate the AI.
Features of the Game
Purble Place is a fun exercise for kids and teens. But at the same time can help relax adults as well.
The most important feature of the game is that it is great learning place. That is the case, because the game helps in developing cognitive skills. It is a strategy game that also develops analytical thinking.
In Purble Pairs, the aim is to clear the tiles in as little tries as possible. For kids this helps in developing the ability to recognize shapes. It also sharpens their memory.
Comfy Cake is about coordination of your hands with your eyes. To complete the game you have to be swift and smart. The option keeps on piling, you need a calm head to prevail.
It is easy to see that Purple Shop is a code-breaking game. Fans of Minesweeper will like the game especially. Because it is more about understanding than pure guess.
The game is a single player. You compete with yourself and have fun. With the added bonus of getting all of the three games in one go.
How to Download Purble Place for Mac?
The game is available exclusively for Windows OS. However Mac users can use this secure alternative method to download the game.
Download the zipped file containing Windows 7 games. Getting it online is not going to be a challenge.
Extract the files and search for Win7GamesForWin10-Setup.exe file. Run the setup file and the installation should begin.
Follow the installation steps as it appears. A tab will pop up with a list of Windows 7 games.
Choose Purble Place from the list. Click on OK and the game will be installed on your device.
How to Download Purble Place for Windows PC?
The game comes pre-installed on Windows Vista and Windows 7. Click on Start, then Accessories to discover the Games folder. In case, you can't find it there, check out the following steps.
Click on Start and open the Control Panel of your device.
Search for the folder Programs and Features and open it.
On the left of the screen, you will find the option, Turn Windows Features On and Off. Click it and select Purble Place from the Games option. It will appear in the Games folder.
Users of Windows 10, would only be able to run the game in compatibility mode. In which case, they can follow the below process.
Select Properties by right clicking on the setup file.
On the tab that appears, select "Run this program in compatibility mode for". Next select your Operating System.
Click on Apply and it will be ready.
Alternatives of Purble Place
Petra's Planet
Petra's Planet is an entertaining virtual game. An intensive puzzle game, it is a multiplayer game which you play online. The game is filled with multiple funny characters to enjoy with. You enter the game as an avatar yourself. Travel into this world and embark on a journey while solving puzzles along the way.
Campfire Cooking
The single player, puzzle game takes you deep into a forest. Players enter as a Master Chef to cook various foods over a campfire. The only way of doing that is by solving puzzles. The game increases its difficulty gradually, the further you progress. And with over 100 dishes to make, you can never run out of fun.
Fishao
Go out on amazing fishing adventures. Fishao is an online multiplayer game. You can go to fish with players from all around the world in 10 different locations. Catch fishes to collect coins. The animation in this game is done very well and is a fun way to spend time.