With the ongoing pandemic forcing everyone to stay indoors, video conferencing apps have risen both in importance and popularity. With apps like Zoom and Cisco Webex taking the spotlight, Google put forth its own Google Meet, which comes as a part of Google's G Suite programs but also has a free to use version. The app was formerly known as Google Hangouts Meet.
| | |
| --- | --- |
| Name: | Google Meet for PC |
| Size: | 67 MB |
| Compatibility: | Windows (All Versions) |
| Language: | English |
| Security: | Checked – Virus Free |
| Downloads: | 60,00,980 |
However, the app is more suited to personal or small-scale use, since even its paid version can support only upto 250 members at a time, and is therefore not fit for large enterprises. It does prove itself useful in classrooms though, especially the free version which can host 100 members, since a single classroom's strength is usually much less.
Google Meet's Features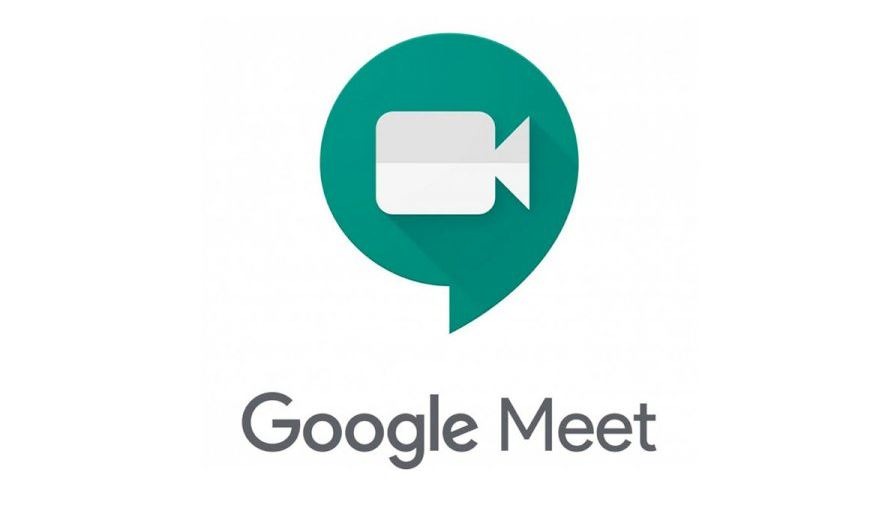 Starting or joining a meeting is super easy with Google Meet, and its easily configurable UI coupled with its chat functionality provides for a seamless experience. Users can select their tile layouts, mute specific members, and even present their screens all whilst communicating through HD video and audio calling. It has made teaching, learning, and other activities which would normally require a gathering of people seem like a breeze all from the comfort of home.
The service comes as an added bonus to existing G Suite users, who can use the app along with the other G Suite products that complement each other. Google Meet is a steal for users who already enjoy the existing benefits of G Suite and now have a ready to use video conferencing tool at their fingertips, albeit a little basic.
Furthermore, Google Meet has the added advantage of Google's state of the art encryption, meaning that privacy is guaranteed and it also prevents external users from spamming a meeting.
Multiple Layouts
As mentioned earlier, the service allows a user to choose from a number of different layouts as per their preference. These include multi-tiled, sidebar, and spotlight, and at the same time the number of participants you want to see in a multi-tiled layout can also be altered.
Screen Sharing
A must have feature for any video conferencing app these days, Meet allows sharing your screen and any content on it with just a click, making it super easy to present and display.
Real-Time Captions
Here is where the 'Google' in Google Meet stands out. Most commonly seen on YouTube videos, this feature will convert the speech of whoever is talking on call directly to a subtitle format, making it easy to understand what someone is saying, especially if there's noise.
Noise Cancellation
Speaking of noise, G Suite owners can enjoy the app's noise-cancellation feature, which basically dampens any background noise input entering a microphone, therefore reducing the total noise in call.
Ease of Use
All things said and done, Google Meet has a very simple UI that even the most tech unsavvy people could probably figure out in no time. There are no complicated settings or controls, just start or join a meeting using a meeting link and get working.
How to Use Google Meet for Windows?
Google Meet can not be installed as an application on Windows. While it can be downloaded on iOS and Android devices from their respective app markets, in order to use Google Meet on windows, simply head to Google Meet , from where one can choose to join or create a new meeting. The app will allow a user to turn on or switch off their microphones and cameras before entering a meeting. There is no separate procedure for G Suite owners, they will simply have access to the paid version of Google Meet through the same process provided they have an active G Suite subscription.
As for the requirements for running Google Meet, all you will need are :
A supported browser.
A working webcam
A functional microphone
A strong internet connection
Alternatives for Google Meet
Easily the most popular video conferencing app out there, Zoom is most likely the best alternative to Google Meet. It's free version allows hosting of 100-member meetings for a duration of 40 minutes, which is less than what the free version of Google Meet allows, but it makes up for that with added features like drawing over screen and personal chats.
Skype has been the go-to video calling app for millions even before the world knew what Zoom or Google Meet was. It has been connecting people from all over the world through video calling successfully for decades, and can now support upto a hundred members in call. It also has the added support of file transfers.
Cisco Webex Meetings
This is a more enterprise friendly alternative to Meet, and is the go-to choice of many a Fortune500 company. Features like screen sharing, thousand member calls in HD video and audio, and personalised chats make it a competitor to be wary of.
GoToMeeting
Another reliable video conferencing app that is favoured by businesses, it boasts a simple and easy to use UI and is available across almost any Operating System.
FAQs
Can You Install Google Meet on PC?
No, Google Meet can only be used from the default browser in a PC.
How to Use Google Meet on PC?
Just open your default web browser and go to.