A screen recorder is quite a nifty tool, especially for streamers and content creators, whose work has a lot to do with making tutorials and gameplay content. While smartphone makers have taken this hint and some have introduced in-built screen-recording features, these leave much to be desired since they usually have limitations or bugs that could affect the outcome in a negative way.
| | |
| --- | --- |
| Name: | XRecorder for PC |
| Size: | 77 MB |
| Compatibility: | Windows (All Versions) |
| Language: | English |
| Security: | Checked – Virus Free |
| Downloads: | 36,54,780 |
XRecorder is an app available on android and iOS which is a perfect solution for people looking for a reliable screen recorder. It is streamlined especially for gaming, but that's not all it's good for. Keep reading to find out what it's all about.
What Exactly Does XRecorder Do?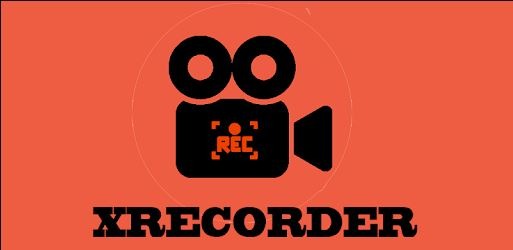 Apart from just allowing people to record their screen,the app comes equipped with an in-built video editing feature. Moreover, it can also record videos at qualities as good as 1080p at 60Hz and can also take input from your microphone. Apart from that, here is a more detailed list of the app's features:
FHD Screen Recording
The app allows the user to record at the resolution of their choice, so that they can adjust it to best suit their hardware capabilities. The best quality that the app supports is 1080p video at 12Mbps and with a framerate of 60Hz.
No Time Limit
In-built screen recorders tend to have a pre-coded time limit for recording for various unknown reasons, be it saving battery or to save storage space. This is not the case with XRecorder, as it will record your screen for as long as you want it to, provided your device has enough storage,
No Annoying Watermark
A lot of the other screen recorders and video editors in the market usually watermark your videos after you edit them so as to advertise themselves. These watermarks ruin the aesthetic of your video and can be removed, but they will cost you a subscription which you'd rather not spend. XRecorder has no such watermark, allowing you to decide how you want your videos to look.
Device Audio and Microphone Support
While most screen recorders mute your device audio while recording for their own specific reasons, XRecorder does no such thing. It allows you to record both device audio and audio that is input through the microphone whilst recording a video. Moreover, you can choose what kind of audio to mute or not.
FaceCam
The facecam feature provides for a PC-like streaming experience on phones. The facecam is a small box that you can place anywhere on your screen which records from your front camera along with the ongoing screen recording, allowing you to make a proper livestream and even preview how you look whilst streaming.
Misc
Take non-blurry screenshots mid-recording
Fully equipped video editor
Floating controls that can be moved to a convenient position on-screen
A timer to give you time to set up your video
Quick pause/resume control
Videos can be saved to SD Card
No Root access required.
How to Install and Download XRecorder on PC?
As of the present moment, XRecorder is just accessible on iOS and Android gadgets, so the best way to have the option to utilize it on a PC is use it by means of an emulator.
As of now the most straightforward way is to use an Android emulator to download and use on a Windows PC. We will be using BlueStacks for our purpose, it is currently one of the best and easiest-to-use Android emulators out there. Allow us to tell you the best way to download and utilize it to run XRecorder.
Downloading Bluestacks
You can download the BlueStacks Windows Client.
From the downloads page, select the right link matching your Windows device and start the download.
Once the download finishes, tapping on the downloaded .exe record will start the installer, which will ask where you need to save the application's local files. Once chosen, a download of about 600MB will start.
When the second download is finished, BlueStacks will have been installed and will be prepared for use as a free Android gadget on your Windows PC.
Downloading XRecorder
When BlueStacks has been installed and running, click its symbol on your desktop or start menu to open it.
On the BlueStacks 'Home' page, you will discover a Google Play Store symbol, click on it and login with your Google Account to utilize playstore like you would on an Android device.
Once signed into the PlayStore, type XRecorder into the search bar. Then install it like you would on your phone.
Some XRecorder Alternatives to Consider
AZ Screen Recorder is perhaps the most well known screen recording application accessible for Android. It allows you to record excellent, smooth recordings with up to 60fps and 1080p at most. You can browse various characteristics, bitrates, and refresh rates according to your need.
Aside from recording outer sound, AZ additionally allows you to record inside sound on gadgets running Android 10. This means you can without much of a stretch record the in-game sound in games and applications that permit doing as such.
One can delay/continue during recording, draw on the screen, and utilize the front camera for facecam recordings. There's additionally a fully-equipped video editor with choices to remove outlines, cut, combine, pack, convert to GIF, add sound, and so forth. Ultimately, you can even live transfer recordings to Facebook and YouTube, straightforwardly through the application.
The app is available on the Play Store and can be downloaded using the same steps mentioned above for XRecorder.
Mobizen Screen Recorder
Mobizen is a simple to-utilize screen recording application that allows you to record, catch, and alter with no problems. It works without root on all Android gadgets, running Android 4.4 or more.
You can record your screen at up to 1440p, aka 2K. This gives it a slight edge over AZ Screen Recorder regarding quality. The maximum refresh rate is 60fps with a greatest bitrate of 24Mbps.
Recordings can likewise incorporate your front camera with the given facecam alternative. The watermark can be eliminated for free or replaced with your custom watermark in the event that you need to put an individual marking on the video. Fundamental altering choices like split, introduction, outro, music, and screen capture are available.
Mobizen offers separate forms for Samsung and LG cell phones for added compatibility.
The app is available on the Play Store and can be downloaded using the same steps mentioned above for XRecorder.
Screen Recorder With Facecam & Screenshot Capture
Screen Recorder With Facecam records everything present on the screen and then alter those recordings or photographs to create some one of a kind recordings. You can likewise record Facecam responses while your screen is already recording.
The simple to utilize gliding button on the screen, allows you to control the screen recorder to effectively catch recordings with sound. Yield, blend, slow or quick any video, add captions, introduction or outro highlights are accessible with the video editorial manager.