In 2021, when all things are slowly being digitized, including education, meetings, and even markets, it only makes sense that your local library would be too. It is now possible to borrow a book from whatever library you are a member of, without actually visiting the library, whatever your reason for doing so maybe. This has been made possible by an ingenious app called Libby, made by OverDrive.
| | |
| --- | --- |
| Name: | Libby app for PC |
| Size: | 66 MB |
| Compatibility: | Windows (All Versions) |
| Language: | English |
| Security: | Checked – Virus Free |
| Downloads: | 72,36,450 |
What is Libby?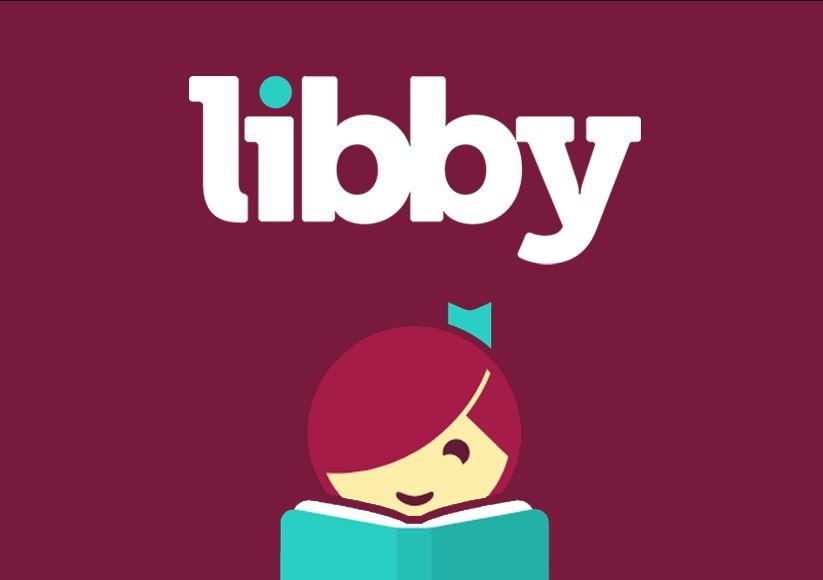 Libraries across the world allow members to borrow any book from their collection as an ebook or even an audiobook. Libby acts as the ideal platform for the distribution of such files. All a user needs is their library ID card and the Libby app in order to access whatever they want from their libraries from wherever they want to.
Libby is completely free to use, there are no additional in-app purchases or subscriptions. You're good to go as long as you have your library's card. Moreover, there is no concept of a late fee since the books you borrow will be automatically returned on the due date.
Your Library chooses which books it wants to make accessible through Libby, and if for some reason you can't locate your Library through the app, chances are that your Library isn't linked to OverDrive in the first place, in which case you should encourage them to do so in order to enjoy the app.
Do keep in mind that Libby is used to share digital content only, and can not be used to order physical copies from your respective library.
The app is supported on iOS and Android devices and can be downloaded from their respective app stores.
Before we teach you how to use Libby on a Windows PC, here are some additional features of Libby you should know about:
Borrow ebooks, audiobooks, and magazines.
Download or stream content as per your preference.
Sync with Kindle (US Only)
Synced bookmarks across all active devices.
Use tags to categorize lists.
Adjustable font sizes, background colors, and book design.
Supports zooming into comics.
Allows a user to search for words or phrases.
In-built sleep timer.
Simple page transition gestures.
How to Get Libby app for PC?
Libby as of this time doesn't have a dedicated windows app, you could simply use an Android emulator to download Libby for windows PC. For our purpose, we will use NOX for Windows, a free and reliable android emulator. Here are the steps to install it:

First of all, download the installation file.
Once the download is done, go to your downloads folder and click on the downloaded .exe file. Agree to the terms and click on the install button.
Wait while the setup proceeds to install the software.
Once installation is complete, a 'Start' button will appear, click on it.
The NOX emulator will boot up, the first time startup might take a while.
Once that is done with, navigate to the Google Play Store and login with your Google account. After that, all you have to do is simply search for and download Libby as you would on your phone.
Minimum System Requirements to Support NOX
At least a 1GB graphics card
2.2GHz processor or faster
Windows 7 or better.
Best Alternatives to Libby
1. Amazon Kindle
The Amazon Kindle is an ebook application free to download and is the best spot to begin perusing books on the web. On the off chance that you are now a Kindle proprietor needing to move your library to more gadgets, the application naturally adjusts with every one of your buys. It includes a vigorous, all around planned commercial center where Kindle Unlimited and Amazon Prime individuals can just choose and download eBooks straightforwardly in the application. Loaded with extravagant highlights like X-Ray and Whispersync, the Kindle iOS and Android offering is absolutely a top notch versatile application.
2. Audible
The Audible application is the authoritative versatile application for book sweethearts who like to tune into an audiobook rather than actually read — or perusers who are driving on packed trains, and tuning in to a book is more plausible than peering down at your telephone for 45 minutes all at once. Audible flaunts the biggest choice of book recordings available. With incredible books read by both their writers and Hollywood superstars, similar to the uncontrollably advertised Rosamund Pike version of 'Pride and Prejudice', Audible flaunts contributions for each kind of book darling.
3. Blinkist 
Do you love books, yet don't have the opportunity to peruse everything on your list of things to get? Blinkist is a standout amongst other applications for book darlings who don't have the opportunity to read a lot. Blinkist separates the vital takeaways from an assortment of the world's best genuine books. Every passage is 15 minutes of text and sound, worked to educate and instruct, not just sum up. Envision a smoothed out SparkNotes for grown-ups and you have Blinkist. In the event that you are a true to life crummy, love perusing for personal development, to hear the best guidance, or just to acquire understanding into the psyches of the world's top business pioneers, Blinkist is the application for you.