Telegram is an impressive cross-platform messaging application providing end-to-end encryption. It works like a regular messaging app but offers additional security. It has more than 550 million active users.
Besides basic messaging, the Telegram app lets you use many astonishing features. For instance, you can use this app to send documents of any type, create groups for 200,000 people or channels for broadcasting messages to unlimited audiences, or build your tool on its API.
Fortunately, you can download Telegram without any additional software. Follow this step-to-step tutorial to download Telegram for PC.
| | |
| --- | --- |
| Name: | Telegram for PC |
| Size: | 35.7 MB |
| Compatibility: | Windows OS, macOS |
| Language: | English |
| Security: | Checked- Virus Free |
| Downloads: | 1B+ |
Features of Telegram
Telegram is a popular messaging app offering five amazing features that make it special.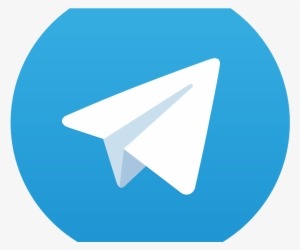 Schedule and Silent Messages
Adding Second Number or Migrating Phone Numbers
Live Location and Proximity Alerts
Edit and Replace Pictures while Sending
Unlimited Personal Cloud Storage
Scheduled and Silent Messages
With the Telegram desktop app, you can schedule messages you want to send at a particular time. In addition, you can also send "silent" messages, so your message does not disturb the receiver.
It's a useful feature for someone who wants to send their boss an important message when they might be in a meeting. Or a friend who is out with their family.
You can easily schedule and send silent messages by typing your message and long-tapping the send button. This way, you can see the schedule and silent message options.
Adding Second Number or Migrating Phone Numbers
Telegram lets you easily add a second number or migrate a phone number. So, if you ever want to transfer all your contacts to a new number, use Telegram.
This app lets you change your account phone number without losing any contact or chat. To change the number, you simply have to log in to the Telegram website and open Settings. Then click on Change Number.
This way, you can quickly move all your media, clients, and messages to a new number. Furthermore, your new number will automatically be added to your contacts' address list.
Similarly, Telegram also lets you add a second number. Android users need to click on their info and select the Add Account option to access this option. Whereas, iPhone users need to tap Edit on their profile page and choose the Add Another Account.
This feature is useful for people who want to use different numbers for personal and office use without installing another messaging app.
Live Location and Proximity Alerts
You can send live locations to anyone in your contact. The other person can track your live location for a given time through this option.
With that, users can also set proximity alerts. The mini proximity will alert the users when they get close.
For instance, while sharing your live location, you can set a proximity alert for a 50-meter radius. When the receiver comes in this radius, you will get an alert so you can quickly find them.
You can easily use this feature by going to the contact's chat window where you want to send your location. Then tap on the "Attach" icon > Location > Share my Live Location. This option allows you to share your location for up to 8 hours.
Once you and the receiver have shared your live locations with each other, you both become visible on either app. After that, you can click on the proximity alert button. This way, you can choose your distance parameter while staying live in your shared location.
Edit and Replace Pictures
Have you sent a picture without a filter? Or even worse- have you sent the wrong picture altogether? Don't worry because the Telegram app on PC lets you edit or replace photos even after sending them.
To access this option, you must long-press the sent picture and click on edit. This way, you get access to an in-built photo editor to choose a filter or can crop your image. You can also replace and send a different image.
Personal Cloud Storage
Each Telegram user gets a personal "Saved Messages" space. This option can be quickly accessed from the left hamburger menu present on the main screen. Many users use Telegram's secure cloud feature to save important messages.
You can see the saved message after logging in to your account through your phone, laptop, or any other device. With Telegram's personal storage, you get infinite storage capacity so that you can send any type of file. But the files must be sized less than 1.5GB.
How to Get the Telegram App for PC and macOS?
Steps to Download Telegram on PC:
People mostly use Telegram on their phones, but they can also install it on their PC. To download the app, one can follow the steps listed below. This method is simple, fast, and genuine.
Step 1: Download Telegram for PC by visiting the Telegram official website.
Step 2: Click on "Telegram for PC/Linux." When you click on this option, a file will automatically start downloading on your PC.
Step 3: Once the file is successfully downloaded, open it on your PC.
Step 4: After that, the Run option will be displayed on your screen. You must click on this option and choose your desired language to install Telegram on your PC.
Step 5: Remember to hit the Next button thrice. Then click on install and let the app get installed. After that, you need to click on the Finish option.
Step 6: When you open the installed Telegram app on your PC, a "Start Messaging" option will be displayed on the screen. Click on this option to complete login through PC.
Step 7: Following this, you can see a QR code on your PC screen.
Step 8: At last, open the Telegram app on your phone. Then go to Settings > Devices > Scan QR. Then point your phone to scan the QR code of the app on your PC for Telegram web login.
Step 9 (optional): If you have not logged in to your Telegram account through your mobile phone, you can log in to Telegram on a PC using your registered phone number. Enter your phone number and enter the received OTP to start messaging on Telegram PC.
Just like that, you can use Telegram on a PC in a few simple steps.
Steps to Download Telegram on macOS:
Step 1: Visit the official Telegram website to download this app on macOS.
Step 2: Click on "Telegram for macOS." A file will automatically start downloading after you click this link.
Step 3: Open the downloaded file with the disc image mounter. Let it load. After a while, you can see a new window on your screen.
Step 4: An image with the command below it will appear. The new window also has a Telegram app, directing an arrow toward the applications folder.
Step 5: Follow the window command and drag Telegram to the applications folder. When you do this, a pop-up will appear on the screen, copying Telegram to applications.
Step 6: Let it load. Then check for the file in the application and run it.
Step 7: Once the Telegram app is opened, click on start messaging. You can either enter your phone number or use a QR code for quick login.
Step 8: To log in through the QR code, open the Telegram app on your phone. Then go to Settings > Devices > Scan QR. Then point your phone to scan the QR code of the app on the Mac for immediate Telegram web login.
Alternatives of the Telegram App
WhatsApp
Like Telegram, WhatsApp is also a popular messaging app, offering numerous features. It is used by more than 1.5 billion people globally.
Through WhatsApp, you can either do one-on-one chat or form a group with 256 people. In addition, the app lets you make video and voice calls. Users can also format text, share media, share money, and backup chats on iCloud and Google Drive.
Not to mention, WhatsApp encrypts everything- calls, shared media, chats, and whatnot. It's a reliable solution for office and personal use. The app is available on the Web, macOS, Android, iOS, and Windows.
Viber
Viber is an innovative messaging app owned by Rakuten, a Japanese multinational firm. The app has more than 260 million monthly users. Everything is encrypted end-to-end on Viber at no cost to end users.
As a Viber user, you can chat in groups or one-on-one. You can also make voice or video calls, share media and documents. In addition, Viber brings hidden and public chats, games, stickers, and emojis to its users.
Interestingly, Viber allows users to call non-Viber users for a free course. The app is available on macOS, Android, Windows Phone, Windows, and iOS.
Signal
Signal is also a popular alternative to Telegram. It is developed by the same company that offers end-to-end encryption to WhatsApp.
All the calls, shared data, and chats on Signal are end-to-end encrypted. Through this app, you can share location and multimedia. The app also gives you the ability to set messages to delete themselves.
Signal is more of a barebones app. Although it does not offer impressive features like Telegram, it surely is more secure and safe. Users looking for privacy can download this app on iOS, Android, Windows, and macOS.
You can also use Nextplus, Messenger or Line as a Telegram alternative.
FAQs
Is Telegram available for Windows 11?
Yes, Telegram now supports snap layouts on Windows 11. This update has also added animated reactions to Telegram on PC.
Is Telegram Free of Cost?
Telegram is a free app. It does not charge any subscription fees. Along with being free, it's also a secure and safe app with so many active users throughout the globe.
Is Telegram free to call internationally?
Yes, you can make free international calls through Telegram. But it's not an actual international calling app because, with Telegram, you cannot call regular mobile or dial landline numbers.
Can I use Telegram on a PC without downloading it?
You can freely use the web version of this app instead of downloading it. For this, you can:
Visit the official Telegram website
Then choose your country, enter your number, and click "Next"
Click "Ok" to confirm the entered number
Enter the received code, click "Next," and access your account.
Does Telegram alert if I take a screenshot?
If you take a screenshot of a regular Telegram chat, the other person will not get an alert. But the other person will be notified if you are on a secret chat and take a screenshot.
Conclusion
Telegram is one of the best messaging apps that one can use from their mobile or PC. But besides sending messages, you can do a lot more things through Telegram.
For instance, you can share live locations, use personal cloud storage, customize chat backgrounds, and more. Moreover, the app is secure and free. So, install Telegram on your PC today to stay connected with others.