Google Earth is a digital map showcasing accurate, high-quality data obtained from Earth satellite images. You can see various 3D views from various angles and viewpoints. Google Earth can be downloaded for free on a handheld device or a server that spans approximately 98 percent of the globe and allows users to view cities and environments from different perspectives.
| | |
| --- | --- |
| Name: | Google Earth for PC |
| Compatibility: | Windows (All Versions) |
| Language: | English |
| Security: | Checked – Virus Free |
Google Earth uses satellite imagery and aerial photography to collect information. You get access to features like 3D view, street view, globe view, and many more. Google Earth covers every minute detail of the map and gives you very highly defined imagery.
Google Earth helps someone seated in one region see the very tiniest detail of another region of the globe. You can zoom into some parts of the globe and see it from different perspectives. This application enables you to see the world without actually being there through virtual intelligence.
Free Download Google Earth for PC
Getting Google Earth for PC is a hassle-free task as it is readily available for all the platforms you could think of. For downloading Google Earth on a high-definition PC, you can get it in two ways: first through the Web browser, and the second one is downloading the Google Earth Pro desktop software.
We will show you how to download Google Earth through the web and desktop in the upcoming part.
Steps to use Google Earth on the Web browser
Step 1: Open up any browser(Google Chrome is preferred) you have on your PC and search for 'Google Earth,' or you can directly get to the website by clicking here.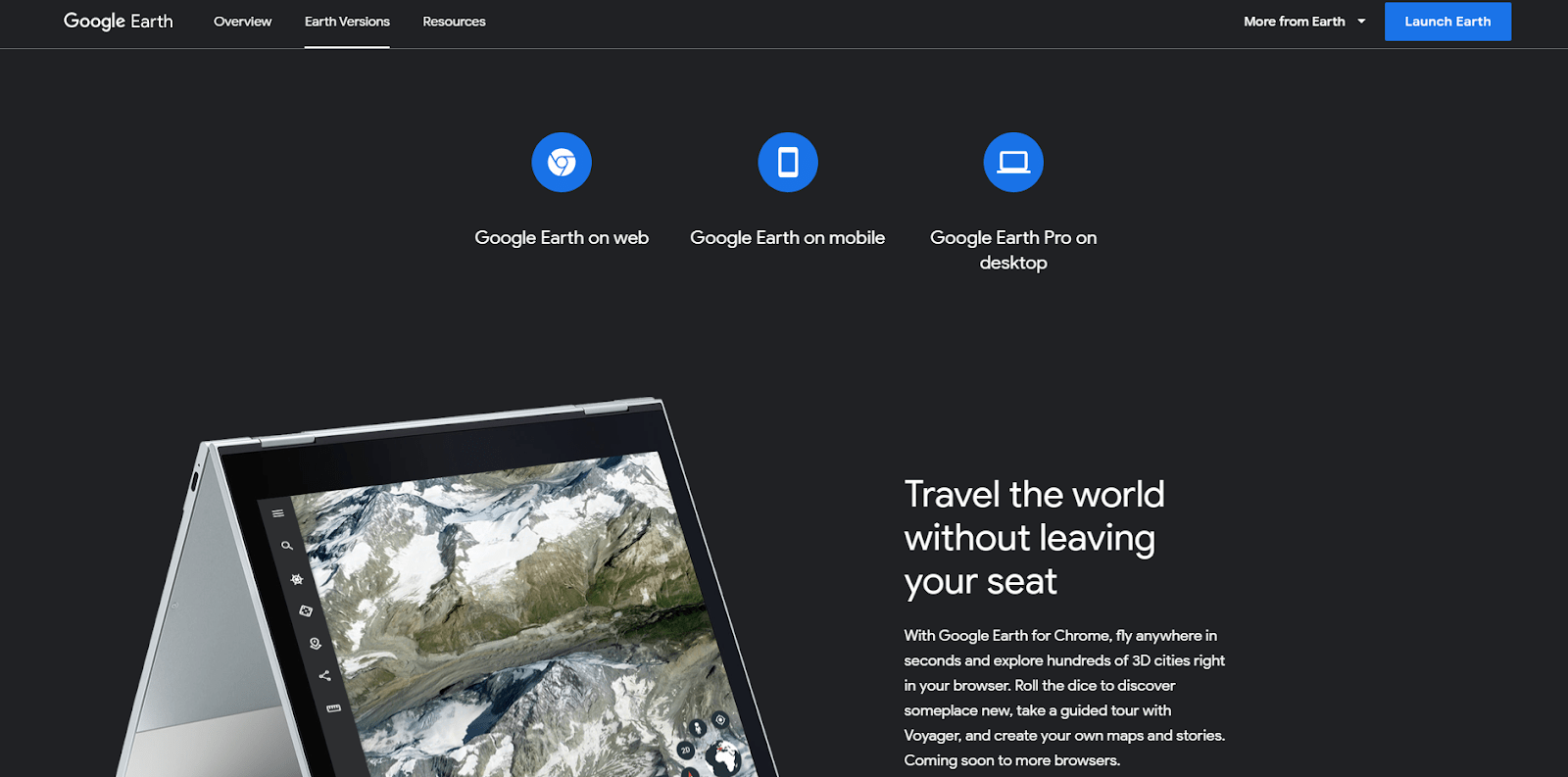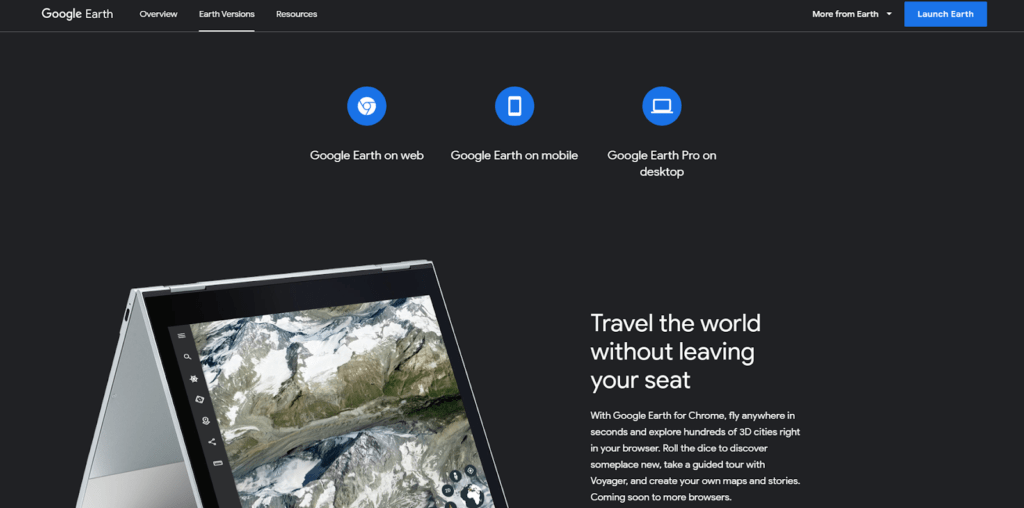 Step 2: Once you are on the website of Google Earth. On the home screen, navigate to the top-left corner of your screen and click on 'Launch Earth.' This will launch the Google Earth web application for you.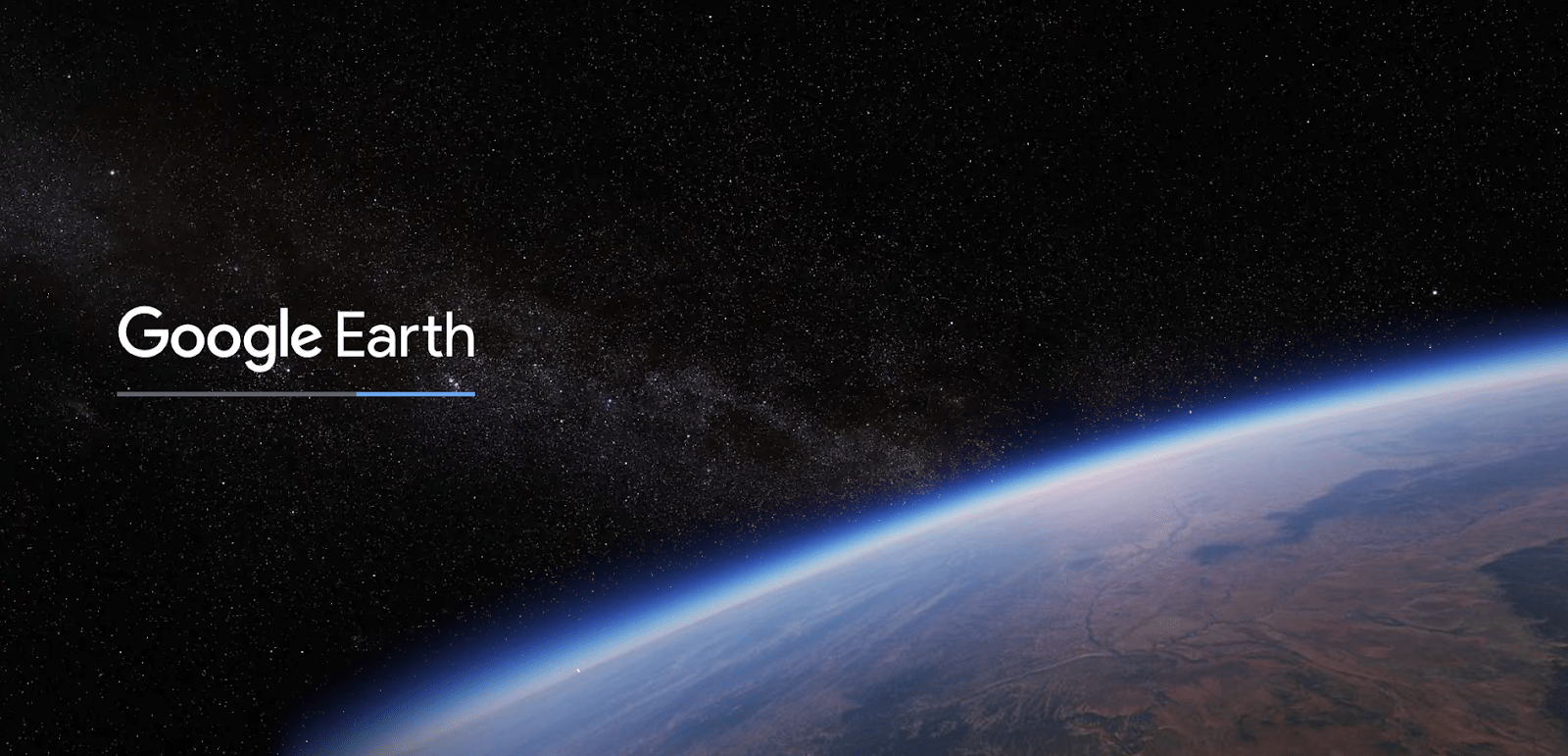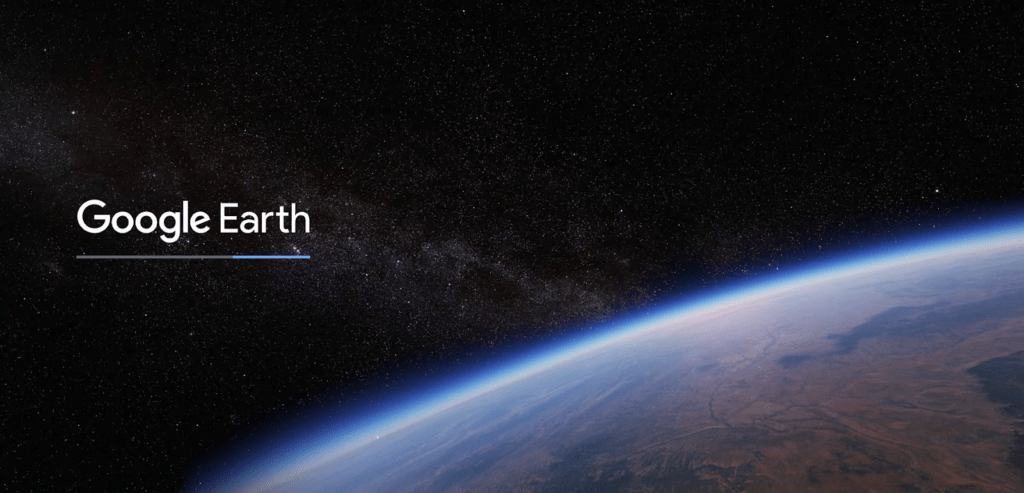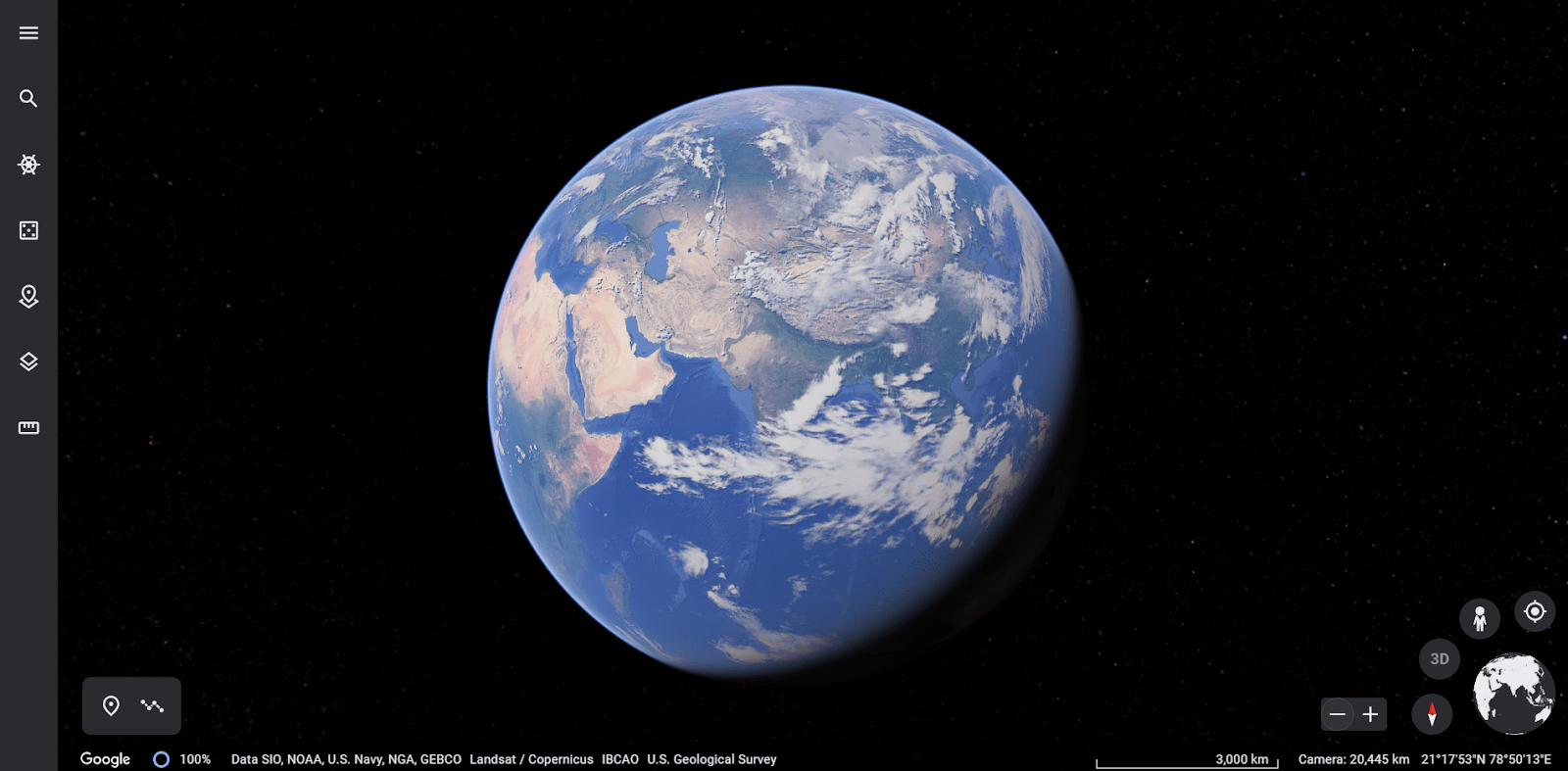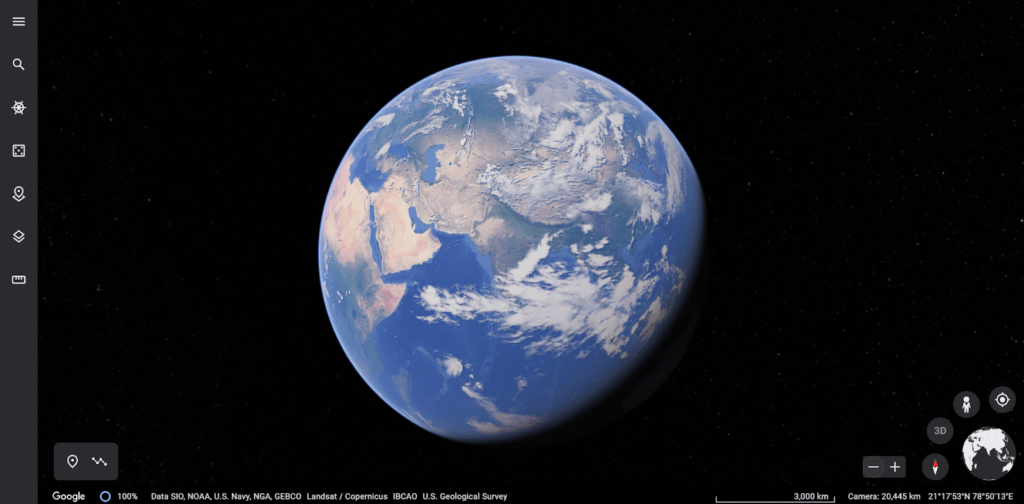 This step might take a little time but will eventually open up.
How to use Google Earth on Desktop?
Step 1: Visit the official website of Google Earth by clicking here.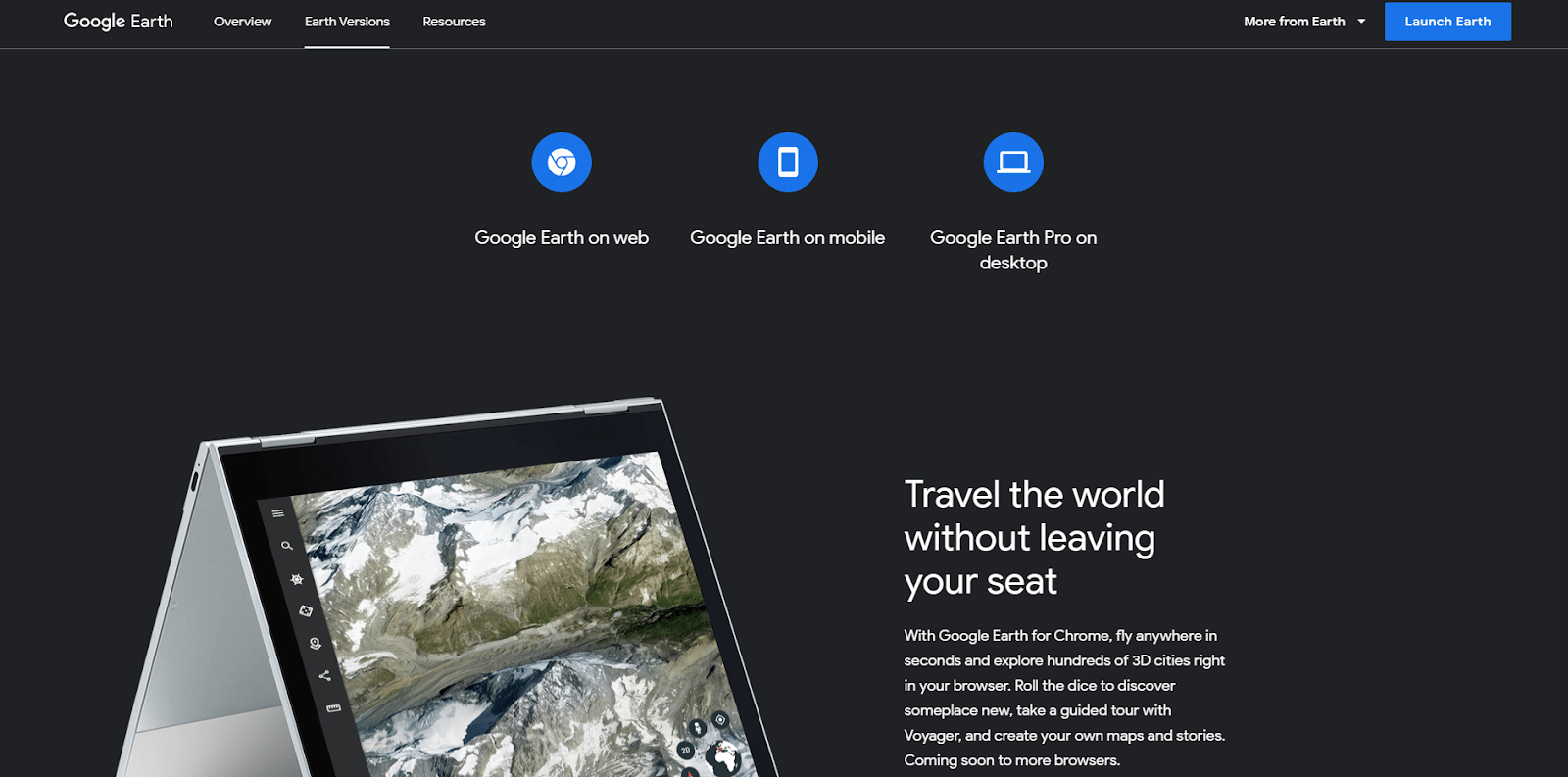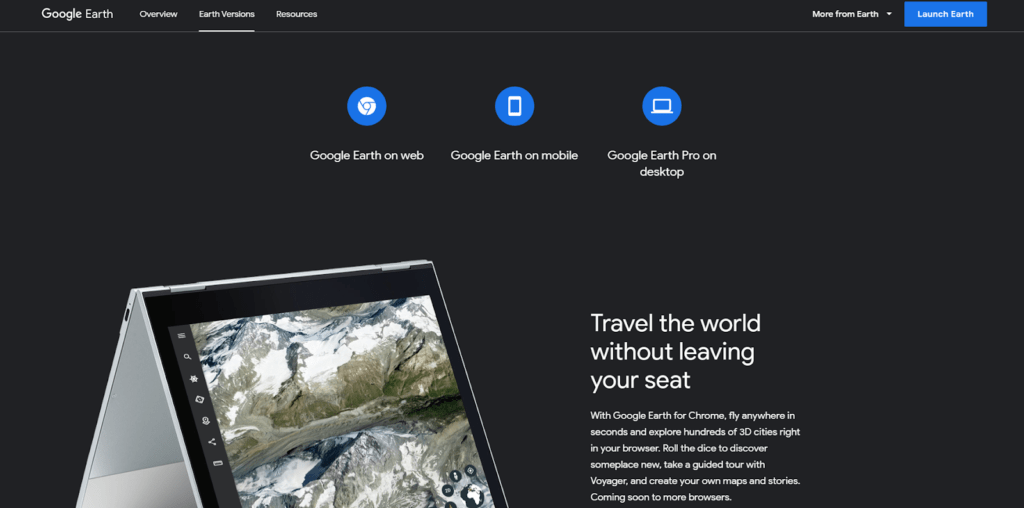 Step 2: On the web page of Google Earth, scroll down to the section where you can see Google Earth Pro for desktop. Click on the 'Download Earth Pro for Desktop' button to start the download. There will be a dialogue box that will pop for your permission click on 'Accept and Download.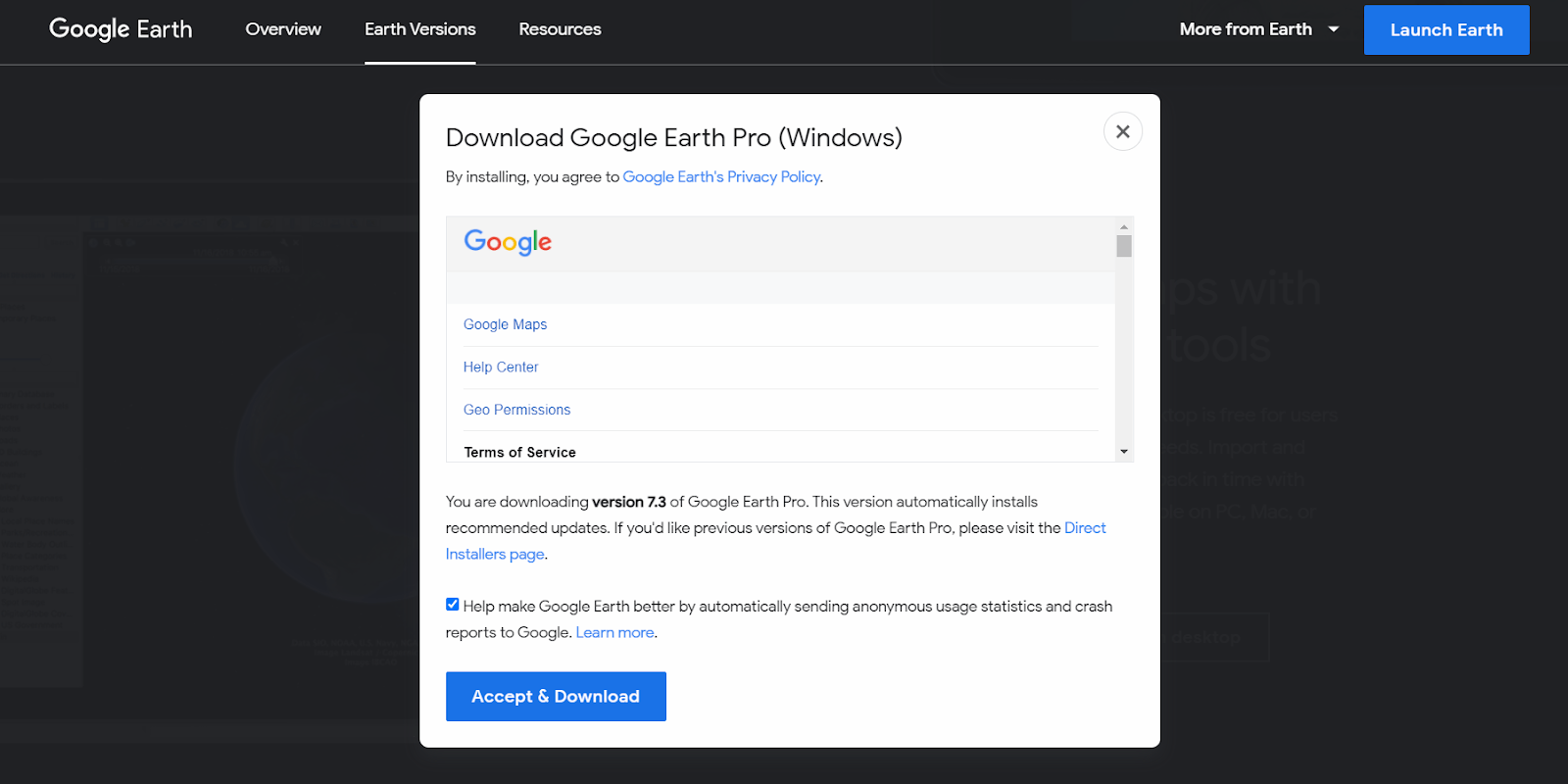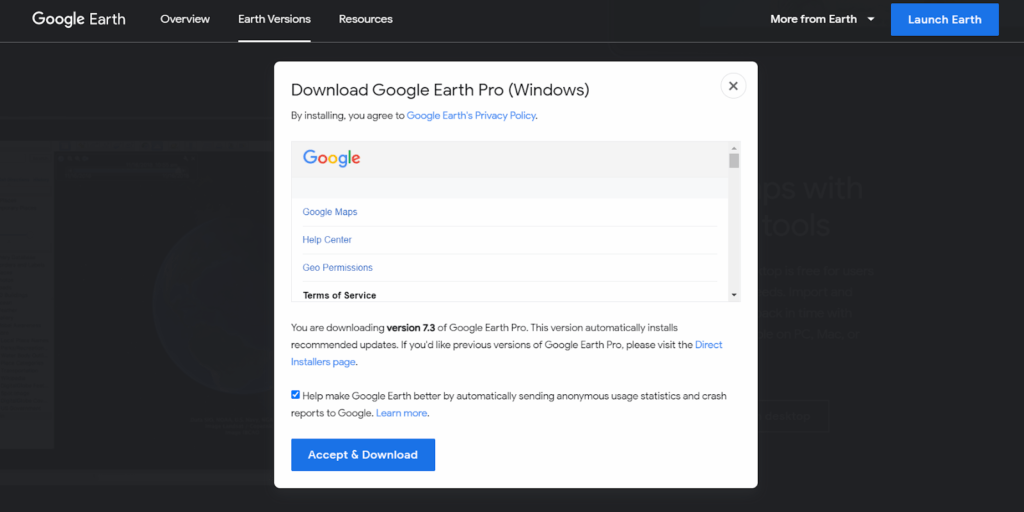 The .exe file for Google Earth Pro will start downloading in your system.
Step 3: Now head to the Downloads folder of your PC and navigate to the downloaded file and launch it. Once done, the installation process will start, and then you have to follow the instructions to complete the installation.
Step 4: Once your installation is complete. You can navigate to the folder where your application is installed and launch it. Google Earth will start, and you are virtually ready to travel the world!
So these were the two simple steps by which you can download Google Earth on your PC. Just remember that while downloading the software for the desktop, you will have to give admin permission to initiate the installation process.
Features of Google Earth
Angular Views: With Google Earth, you can see prominent buildings, sculptures, and places from all the angles that you desire. It also comes with a 3D building model that gives you a comprehensive and high-definition structure of the targeted area.
The Voyager: Google Stories and interactive tours of numerous natural and man-made wonders of the world are shown in the Voyager feature. Knowledge about famous landmarks, incredible satellite photographs, and a list of the world's most spectacular locations.
Platform Independent: This is one of the best features of Google Earth. Earth is available on all platforms, including Windows, iOS, Android, and Linux. There are no constraints regarding the operating system of this application because it is straightforward to install and easy to use.
Google Earth contains stories and locations that can be explored using the platform. With the click of a mouse, you can zoom in and travel to the area seen in the pictures. A spectacular digital journey is provided by some of the most stunning photographs and imagery of the locations.
Alternatives for Google Earth
Google Maps
Google Maps is a more practical routing tool that records real-time details about directions, congestion, alternative routes, and the amount of time it takes to get from one location to another. Although Google Earth displays photographs from around the globe, Google Maps uses real-time data to travel from one location to another, and the two have very different purposes. Google Earth gives a highly immersive experience, while Google Maps is strictly practical.
NASA WorldWind
National Aeronautics and Space WorldWind is an open-source virtual globe initially created by NASA. Developers use it to access and evaluate data since it is open source. For a deeper involvement of programmers and engineers, Google Earth has launched Projects (which is only available from a desktop application). For WorldWind and Google Earth, the usage is somewhat different.
FAQ.
Q1. Is Google Earth Pro for the desktop available for free?
Ans: Google Earth Pro is available for free on the desktop for users who want specialized features. GIS data can be imported and exported, and historical imagery can travel back in time.
Q2. Is it possible to use Google Earth without having to download it?
Ans: It's amazingly easy to use Google Earth in your browser. It's incredible because it doesn't need any downloads and can be used on any device. Go to google.com/planet and press the "Launch Earth" button.
Final Verdict- Google Earth
So that was our fast yet insightful Google Earth for PC post, and we hope it fulfilled its purpose. Please express your thoughts in the comments section below if you liked this post. Please share any suggestions or thoughts you might have.