Google Assistant is a virtual assistant developed by Google. It was officially introduced in May 2016 at Google's developer conference. Since then, it has managed to win the hearts of millions of users with its extraordinary features.
In the beginning, it was an extension of Google Now, but because of its immense popularity, Google Assistant remained intact while the other one went down the drain. Unlike Google Now, this app supports a two-way conversation which makes it so unique.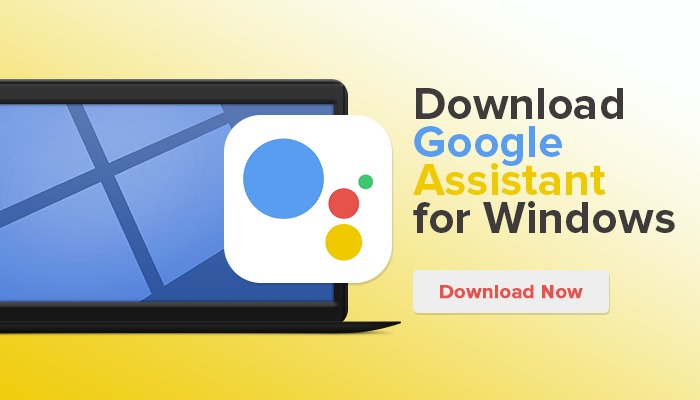 What is Google Assistant?
Google Assistant is just like Siri is to iPhone and Alexa is to Amazon. In other words, it is an artificial intelligence-powered assistant that performs several tasks. When you request Google Assistant, it responds like a normal person with a normal voice. The conversational interactions are a bonus point of this app.
From controlling your devices to accessing information from your calendars, and making appointments, this AI app can do anything you ask.
Plus, the voice recognition feature is so on point that it can detect your voice even when you are in a crowd. Used by millions of people globally, this app is a must-have for those who want to take a sigh of relief.
How to Download Google Assistant for PC?
Since Google Assistant is an app specifically for smartphones, it is impossible to download it directly on your computer. Instead, you will have to download an emulator to run it on your PC. MEmu is a great emulator and can be used to download Google Assistant.
Follow these simple steps, and you will be good to go:
Download the MEmu emulator on your PC.
After downloading, complete the setup process.
Run MEmu installer.
Now open Google Play on your desktop.
Search Google Assistant.
Download the first result that pops up.
Complete the installation process.
Now you can use Google Assistant on windows PC.
Features of Google Assistant
Having Google Assistant by your side is like having a 24/7 robot at your service. There are hundreds of features that make this app so remarkable.
Here are some of the best ones:
No Trigger Phase Required:
Unlike other apps that only listen to you when you use a particular phrase in the beginning, Google Assistant works fine even without it. You do not have to utter, "Hey Google" all the time.
Once you have started the conversation with it, you will no longer need to say the magic follow-up words to get a response.
Multiple Voice Profiles:
In addition, this fantastic app can recognize more than one voice in a single instance. It can detect distinguishing voice profiles and react to them accordingly.
In other words, it acts like a human assistant that can see the person inquiring and responds based on it.
Various Messaging Apps:
Another great thing about Google Assistant is that it works well with a wide range of messaging apps including Messenger, Whatsapp, Telegram, Viber, and many more.
You no longer have to read your messages and reply to them yourself. This app will read your messages for you and respond to them according to whatever you utter.
Explore the Online World:
It doesn't matter whether you want to google the best restaurant in your area or a place to buy the best groceries in a foreign land; Google Assistant will find it for you within seconds.
You do not have to look at your screen; type in the search bar and look for it yourself. The app will do the deed for you. Not only the restaurants or places, but you can also even ask for the weather report or the latest news updates. It has got everything covered for you.
Smart Home Control:
The compatibility of Google Assistant with a smart home is truly amazing. With its help, you can control the lights, heating, refrigerators, coffee makers, and whatnot.
You can do all of this just by using your voice. It can listen to all your orders and perform the tasks effectively. Plus, Google Assistant can do multiple chores in a single go. Gone are the days when you had to do everything yourself. Now Google Assistant is there to make your life a lot easier.
Alternatives to Google Assistant
If you are unable to download Google Assistant due to some errors, you can always choose its alternatives. They are equally effective and competent.
Mycroft
Mycroft is a remarkable open-source voice assistant that can run anywhere you want. You can use it on a desktop computer, Raspberry Pi, or even inside an automobile. From reminder function to messaging function, from speech recognition to machine learning, this particular software is worth your attention.
Siri
Siri is yet another faultless alternative to Google Assistant with all the features that make it a top-notch app. It is a faster way to get your chores done. Compatible with a wide range of devices, including iPhone, Mac, iPad, Apple TV, Apple Watch, and HomePod, Siri is capable of doing wonders.
You can easily send messages, set reminders, and many other things with its help. Just say, "Hey Siri," before any request, and it will help you out wholeheartedly.
Amazon Alexa
Amazon Alexa has become very popular in the world of virtual assistants. It is developed by Amazon and helps you listen to music, get news updates, and many other things.
Your personal preferences, vocabulary, and voice, this app will adapt to each one of them over time. You can manage your devices, play music, listen to ebooks and even organize your day with its help.
Frequently Asked Questions
Q1. Is Google Assistant free to use?
Ans: Yes, it is absolutely free of cost and requires no charges from you.
Q2. Do I need to say Hey Google every time?
Ans: No, you do not have to do this at all. To have a normal conversation without saying a follow-up phrase all the time, you need to change the settings.
Go to settings.
Click on "'Preferences."
Choose "Continued Conversation".
Now you can talk without saying Hey Google.
Q3. Is Google Assistant safe?
Ans: Yes, Google Assistant is absolutely safe. It keeps all your personal information secure and does not cause you any harm.
Q4. Is Google Assistant a virus?
Ans: Google Assistant is not a virus. It is entirely free of any bugs or malicious threats.