AVG technologies have released an app called the AVG Cleaner. Every day we get a lot of images, video, and cache from all our apps. To get rid of the unnecessary junk, we can use the AVG Cleaner app on our phone. However, due to the work-from-home routine, we have a lot of junk on our PC/Mac too.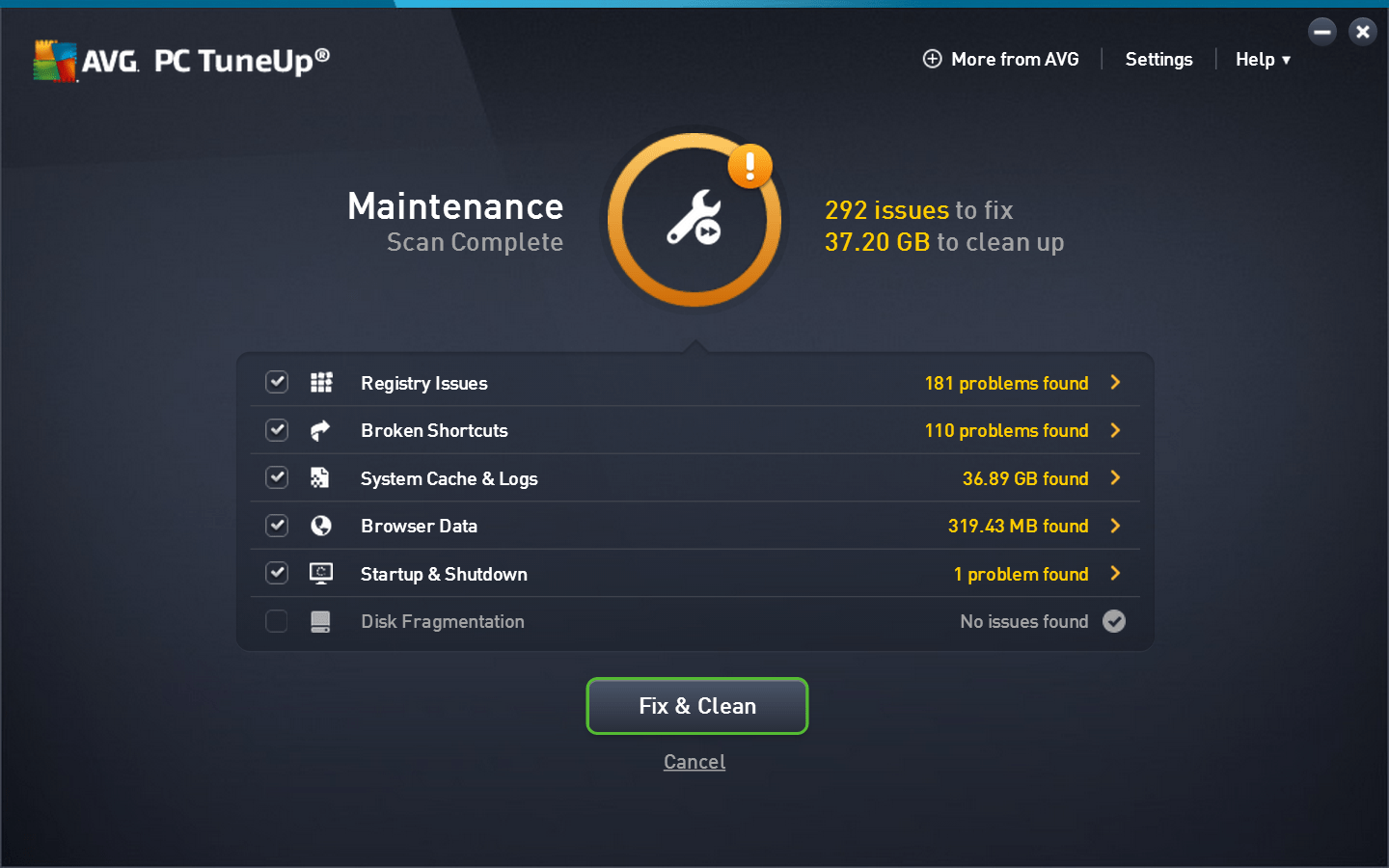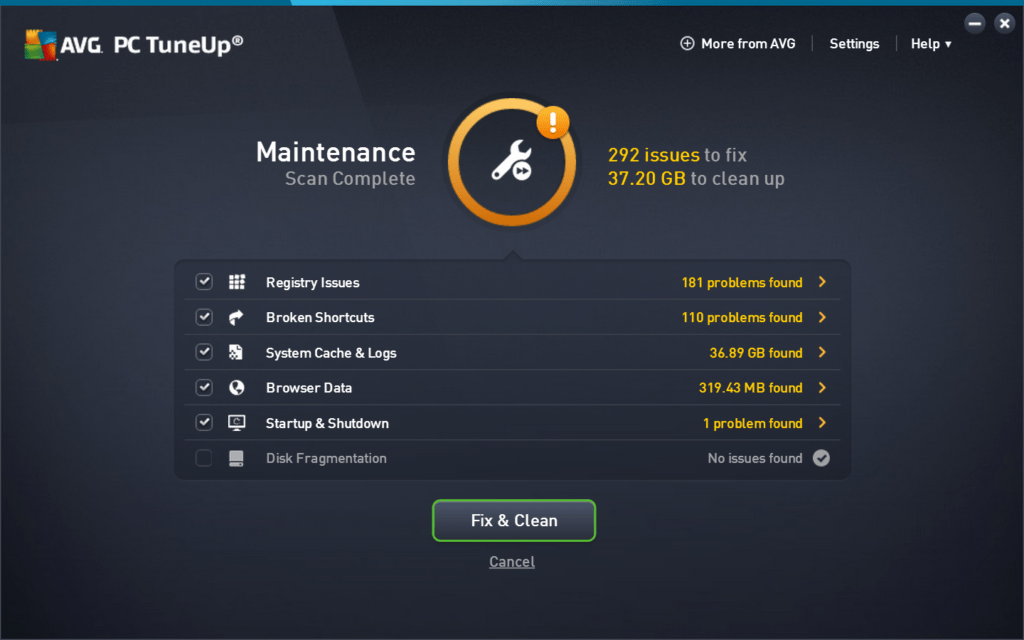 System requirements
| | |
| --- | --- |
| Title | Details |
| Software name | AVG Tune-up for PC |
| File size | 3.5 MB installer |
| Processor | Core i3 at 1.6 GHz or Higher |
| Memory | 2 GB or higher |
| HDD space | 200 MB or less |
| Compatibility | Windows 7, 8, 8.1, 10 |
| Security | Virus-free Official software |
| Type | Freemium model |
If we clean the unnecessary junk then our device would run faster and better. It also provides extra storage for useful files. Since AVG Cleaner is only available for Android and is not available on iOS, there is a PC/Mac alternative for the same. The only difference is that AVG Cleaner for PC is a paid version. It is free for use on Android devices.
Today we shall see two software utility packages that help you clean some storage on your PC/Mac. They are as follows:
AVG Tune-up
AVG Cleaner for PC
Key features of AVG Tune-up
Automatic maintenance of your device
Speed up your PC with deep cleaning and repair
Detect and uninstall unnecessary software
Remove junk, unused, and dormant files
Keep your programs up to date with intelligent software scan
AVG Tune-up cleans out the "registry" of your PC which contains files no longer needed for your PC. The "Automatic maintenance" feature cleans your browser traces, cookies and leftover programs. This gives you storage space which you can use for more important files.
Some programs continuously hog your resources and slow down your PC. They constantly use your RAM, Processor and Hard disk space. AVG Tune-up keeps those unnecessary programs on "Sleep mode". This keeps your resources free for the job that is most important to you.
AVG Tune-up for PC removes all the bloat-ware on your device. Bloat-ware is the extra software that is installed on your device along with the useful apps that you install. It also has a "Deep cleaning" feature that cleans out your old files. It makes your PC lighter and faster.
The best feature by far is the "Software updation system" which is built-in to the AVG Tune-up software. It detects which programs you use the most and suggests important software updates. It automatically detects which updates are necessary. it saves you time by recommending only those versions which are useful to you based on your usage pattern.
In a nutshell, the miscellaneous features are as follows:
Disk cleaner
Crash reports (Memory dump)
Error reports
Lost clusters (Hard drive storage spaces)
Installer files
Cache cleaning
Log file cleaning
Temporary system files
Old backups
Thumbnails
Recently used file lists
Steps to Download AVG Cleaner for PC
For downloading the AVG Tune-up for PC, we have a simple guide. Please follow the steps to enjoy the latest version:
Open your web browser in Incognito mode (Ctrl + Shift + N)
Go to this page.
Scroll to the bottom of the page
Click on the "Free download" button
A 3.5 MB installer file will be downloaded to your system
When the download is finished run the installer
A dialog box will pop up asking for permission to run the .exe file
Click "Yes" and proceed to the main installation
The AVG tune-up file will now be downloaded by the installer
The installation process will begin immediately after the download
After the process is done, restart your computer
Clear the Recycle bin to delete the trashed files by the installer
Run AVG Tune-up and enjoy a better level of performance
Steps to download AVG Tune-up for Mac:
For downloading the AVG Tune-up for Mac, we have a simple guide. Please follow the steps to enjoy the latest version:
Go to avg.com
Click on "Buy now" button
Make the payment for AVG Tune-up for Mac
Download the AVG Tune-up software
Run the installer and select the destination folder
After the installation process is finished, restart the computer
Upon restart, run AVG Tune-up software
Complete the preliminary start-up and configure the settings
Enjoy!
Since AVG Tune-up is not free for Mac, you need to pay a one-time fee of ₹999. This paid software can be used for 10 devices in total.