Tinder is a location-based mobile dating app that allows users with mutual interests to connect and chat.
It was launched in 2012 and it has become one of the most successful social app startups. Tinder has more than 100 million downloads and it has been successful in making 20 billion matches approximately. It is the dominant platform available in 140 countries.
You must have given a thought how does tinder work? We have done hours of research in solving this mystery. Read ahead to know more about it.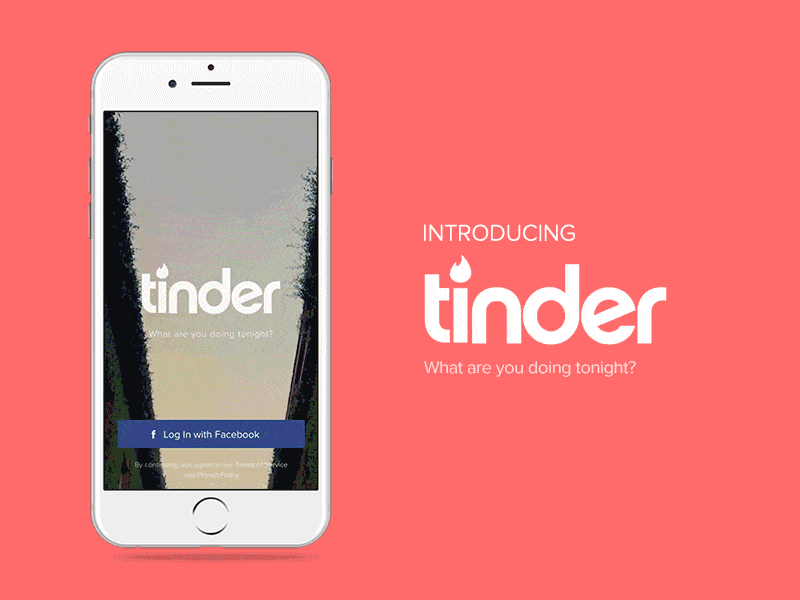 Tinder links to your facebook account and gathers all your personal details to create your Tinder profile. Once the app is linked is with facebook it will show you potential matches based on the information provided by your facebook account. Then you just have to swipe to make new connections.
Features of Tinder | Why Tinder is Unique?
User Interface: Tinder has one of the best user-interface. Its interface is very clean and easy to use.
Swipes: This is the feature which sets tinder apart and gives it a unique position.
Gif Messaging: This feature takes the user experience to another level when the users talk to their matches.
Super like and Boosts
Age Interval: You can choose the age of people you want to match up.
Location and Distance: Tinder allows to set the range of the distance in which you want to get your matches. It shows your matches according to your present location.
How to Sign up for Tinder?
Want to download tinder? Then you just have to follow the below steps: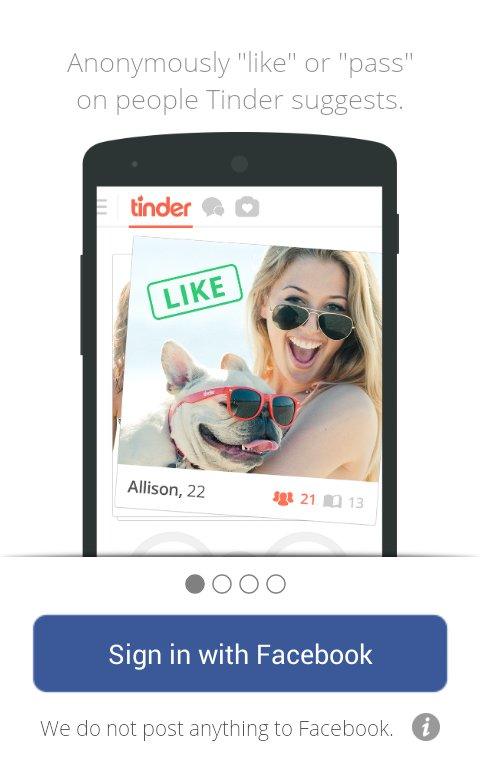 Firstly Download the Tinder app on your iOS or Android Device.
Then you just need to sign up via facebook.
Now, give access to tinder from facebook and you are good to go!!
How Does Tinder Actually Works?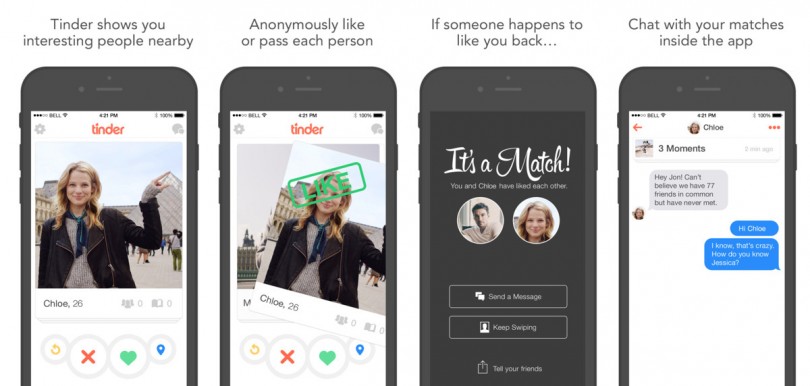 Once you have signed up on Tinder. Tinder shows you the potential matches according to your preferences. Then you have to swipe right if you like someone otherwise you can swipe left. If someone has made the right swipe for you and you have also done the same then it's a match !! You can start chatting on the app with your match and move things forward. Read below in brief to know and master how to use tinder and how it works.
Setup Your Tinder Profile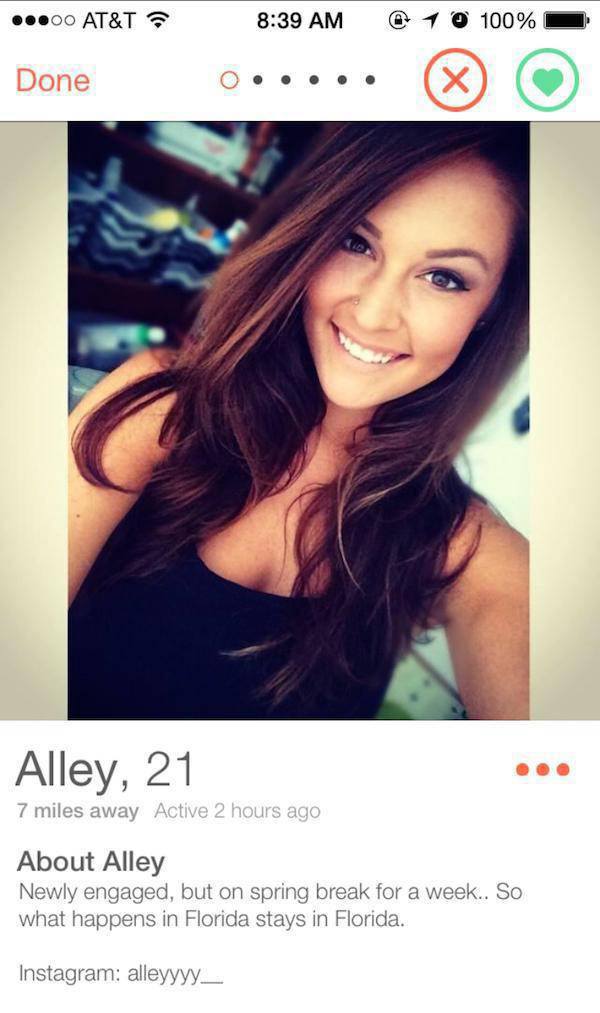 Once you have signed up on tinder, you need to set up your profile. Add one profile picture and 6 best pictures of yours. Then write a short and witty bio about yourself. You can connect your Instagram account also.
Adjust Settings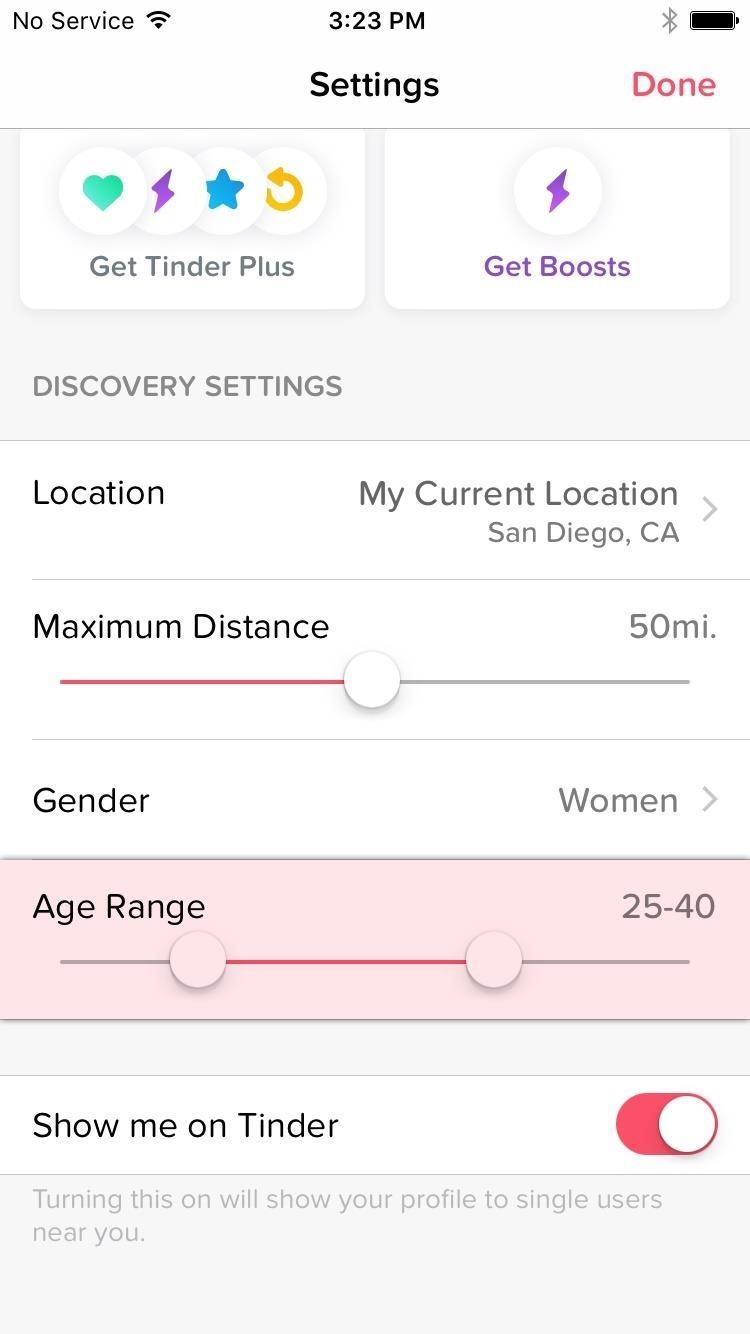 Go to tinder setting set your location, choose the gender you want to find the match. Then, set the range of the distance you want your match to be in. Now, you just have to set the age of the people for which you are looking.
Swipe Left and Right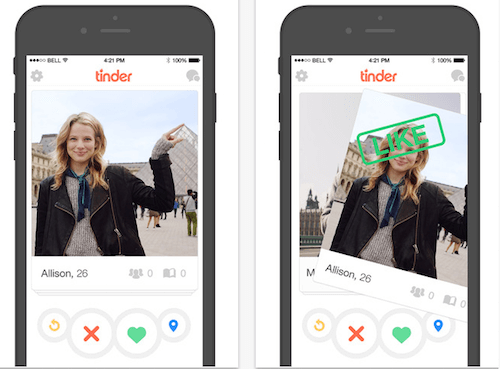 Once you have set all the criteria for your match. You just have to swipe right and left. Right swipe when you like someone and left swipe when you don't like someone. Now, just wait and keep swiping. If you like someone very much then you can give them a super like. It increases your chances to get a match with that person. You just get one super like in a day. Spend it carefully !!
If you have accidentally swiped someone then you can rewind your action. To do so you will have to use the paid version of tinder i.e tinder plus.
Chat With Your Match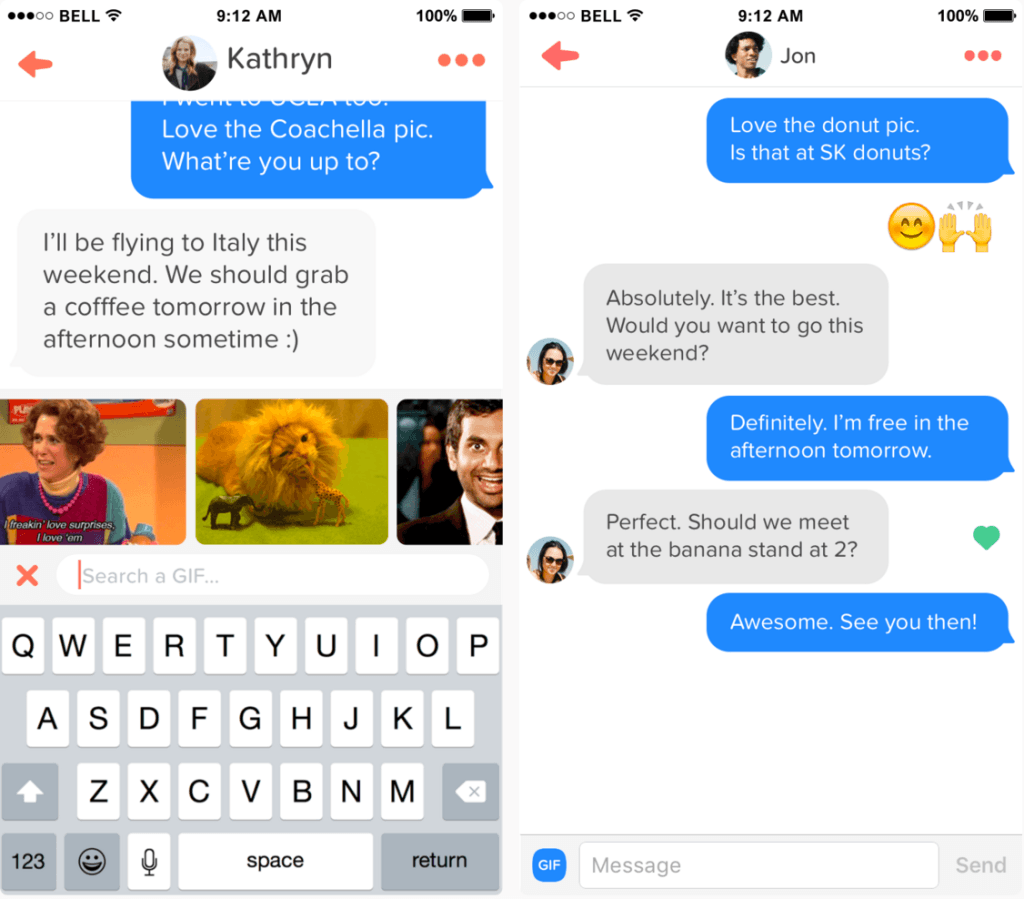 Once you have got the match, tinder will send you a notification. You can keep swiping or chat with your match. If you Chat about your match then to make the chat interesting, you can use gif messaging feature on tinder.
You just have to tap on the chat icon to see all your chats and you can tap any individual's chat to resume your chat with him or her.
Tinder's Algorithm: Exact Way Tinder Work
Just have a look at the chart right below. You will clearly understand the algorithm and science of how tinder works.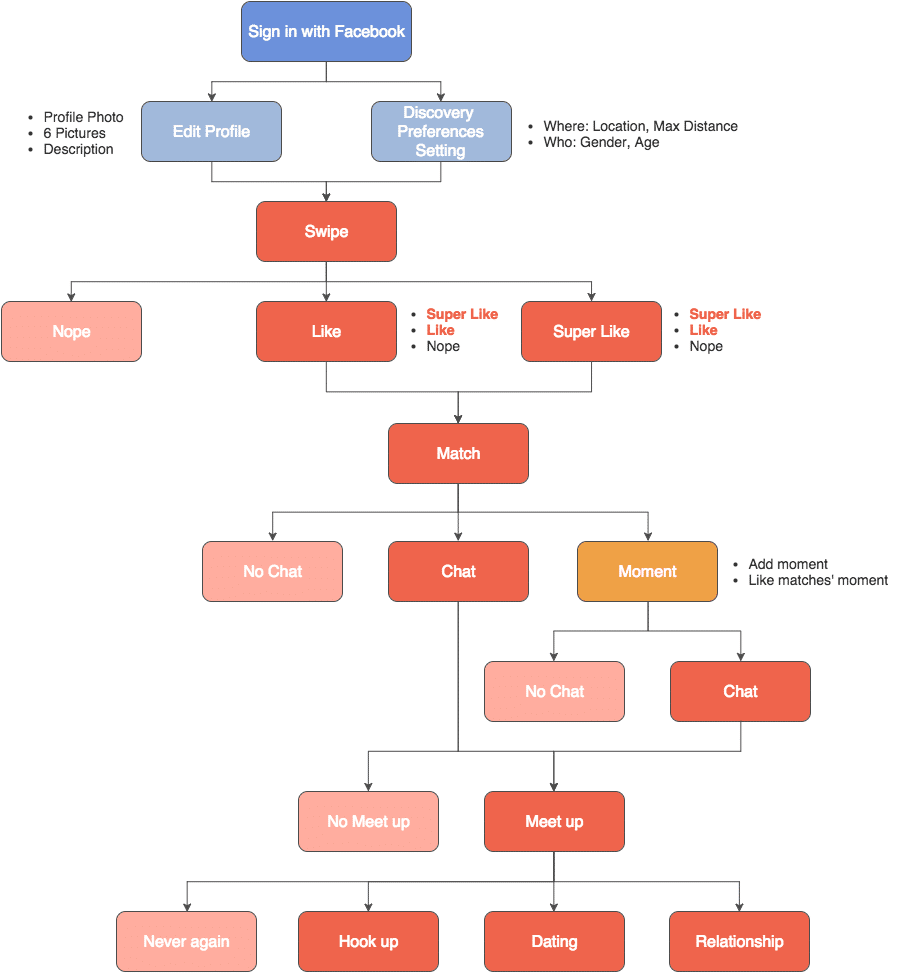 Tinder Plus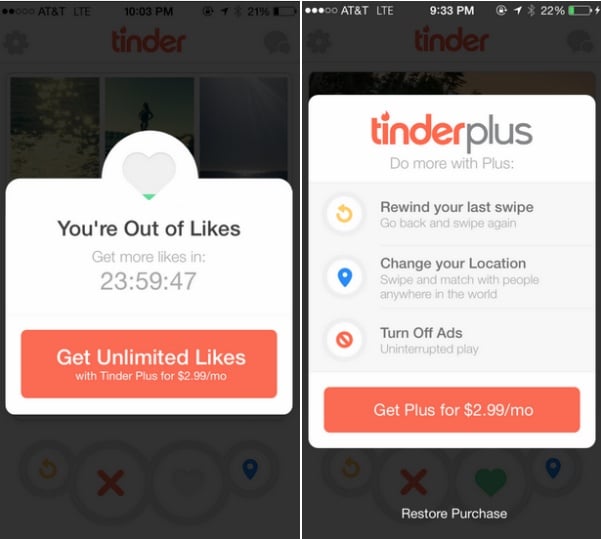 Tinder plus gives, you an extra edge over the people who are not using the paid version. Some of the tinder plus exiting features are:
Rewind: One of the amazing feature of tinder plus. Sometimes on Tinder, you swipe left but you wanted to do a right swipe or vice versa. It must have come to your mind if you could change your swipe. That's what rewind do.
Extra Super Like: In the free version, tinder gives you one super like per day but in tinder plus you get 5 super like per day.
Passport: You can control your location and choose the place from where you want to see
No Ads: When you are using an app and Ads comes up. It annoys you. Tinder plus gives you a relief from those annoying ads and makes your experience more smooth.
Tinder plus pricing system has a unique approach. They charge according to the user's age and location. That means if you are a younger than 30 years and live in a less developed country then you will get tinder plus at a less price than a person who is above 30 years and live in a developed country.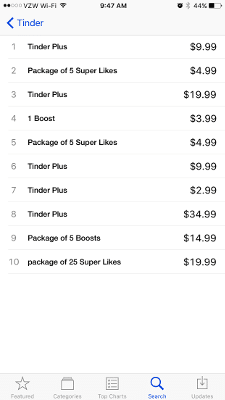 The above screenshot is the tinder app purchase on the iOS app store, you can clearly see the price difference. Tinder Plus have been sold for $ 2.99 to $ 34.99. Hence, It's price totally depends on where you live and how old you are.
On this pricing structure Tinder's Co-founder, Sean Read said: Why tinder charge more money to the older user?
"Our intent is to provide a discount for our younger users… It's not about necessarily optimizing for the dollars we bring in. It's about optimizing for the number of people we can bring in. If I live in an emerging country or somewhere with an emerging economy, I can't afford to pay as much as someone who lives in the US. There are some things we have to consider."
Tinder Gold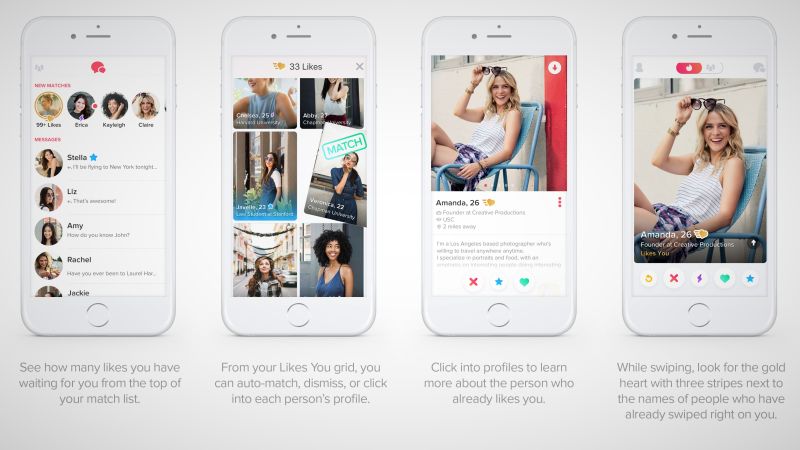 Tinder gold is the extended version of tinder plus. With tinder gold, you can make every swipe of yours count. It has all the features of tinder of plus with some new features like:
Monthly Boost: The users get a 30 minutes profile boost in a month. During the boost, your profile will show to people more. In those 30 minutes, your profile reach will increase and you will have more chances of getting matches than other.
Like you Feature: Tinder gold allows you to see who swiped right for you. You can check out their profiles and create an instant match if you are interested in knowing them.
More Profile Control: You will have more profile control as compared to others who are not using tinder gold.
Get to know: How Does Groupon works?
Tinder Online
Now, you can use tinder without your smartphone. Yes, tinder online is here. You can use tinder anywhere from the world. The new version can be used on any browser or any device. We think tinder online is a great innovation. It gives all the user the flexibility to use the app anywhere they want to. Now, you don't even have to worry about storage as tinder can be used online.
Tinder Select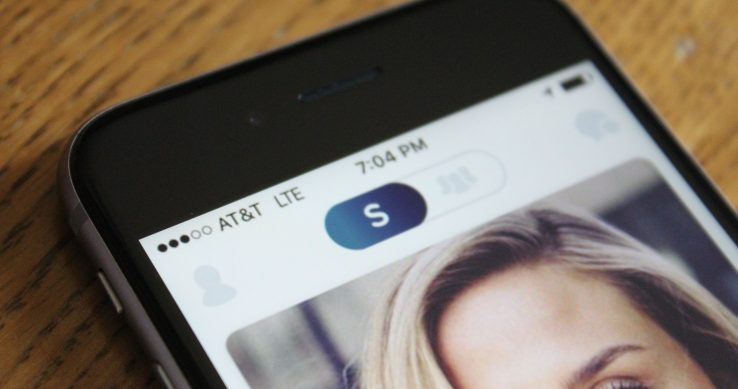 According to Tech Crunch: Tinder has been operating a members-only version of the platform called Tinder Select, which is meant to serve only the elite users on the app, including CEOs, supermodels, and other hyper-attractive/upwardly affluent types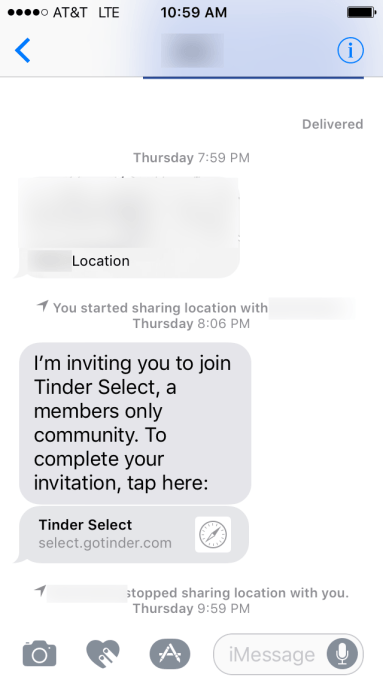 There is no information on the official website but yes we have a subdomain select.gotinder.com, that means tinder is working on tinder select though they are not planning to officially launch it in the coming months. Tinder select can only be used by people who have got the invite.
Frequently Asked Questions
Q 1. Will being more active on Tinder increase your matches?
Ans: Yes, the more you swipe more your chances of getting matches increases.
Q 2. Does the way you swipe affect how your profile is shown?
Ans: Yes, the way you swipe affects the algorithm. Tinder analysis your behavior and shows your matches. If you are a bit picky about swiping right then tinder will analyze it and show you the matches totally on your interests and hobbies.
Q 3. What about location?
Ans: Tinder works according to your present location unless you are using the premium version Tinder Plus. Whenever you go to a new location then you are likely to get more matches as tinder tracks your location and show you new profiles.
Q 4. Does Tinder actually do match-making based on user behavior?
Ans: Yes, tinder makes matchmaking based on your personal interests, hobbies and your behavior on the app.
Go On, Tell Us What You Think!
Did we miss something? Come on! Tell us what you think about our article on what is tinder and how does tinder work? in the comments section.