Do you want to learn web development?
But don't know where to start from?
We are here to help you!
Programming has become an important part our lives. Web Development in the recent times has seen a rising interest among people all over the world. The basics of Web Development includes getting well acquainted with HTML, CSS, and JavaScript.
We have compiled some of the best web development courses which one can follow in order to get familiar with the basics of web development.
These 7 sources independently are enough to master the concepts of web pages and their full functionalities.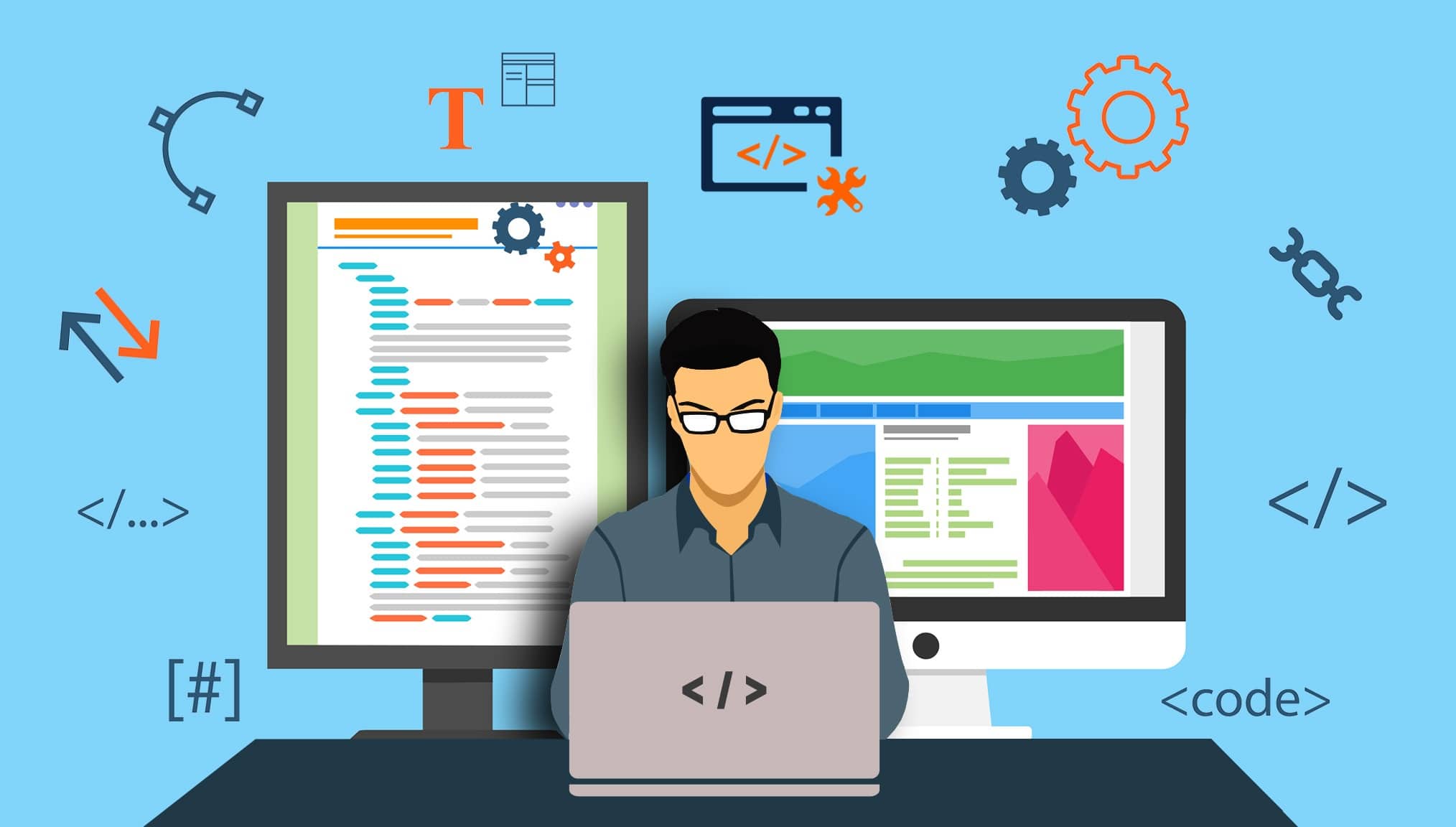 7 Best Sources to Learn Web Development
1. Udemy.com – The Web Developers Bootcamp (10-14$)
In my opinion for all those who wish to learn both the basics as well as the in-depth concepts, this course is a one-stop destination! The course comprises all topics from the basic structure of an HTML File to the intricate Back-end language necessities required!
What in my opinion is the most commendable is how from the basic concept a well-advanced topic is introduced.
The flow of explaining the concepts is commendable and a good amount of practice exercises are given along with their explanations. All the exercises are explained in detail in a hands-on execution style.
2. EDX(CS50 Course- Free Of Cost)
The CS50 is a meticulously crafted masterpiece offered by EDX. It covers the basics of Python, MySQL(Used for backend languages), JavaScript with HTML and CSS included. They believe strongly in the motto of "practice makes a man perfect" and thus offer varied problem sets of varying difficulties too, to make you quite proficient in what you wish to study.
3. Coursera(HTML CSS & JavaScript for Web Developers)
Coursera offers a variety of courses for free and some paid. Needless to say for WebD they haven't disappointed us. They provide us with a course so rich with the information required for the front-end of the website. A front-end basically is what a user sees. Hence it includes the concepts of HTML, CSS, and JavaScript required to make an awe-striking website of your own!
4. MDN docs
Mozilla Developers Network (MDN) always remains to be a reliable source for information, even for webD. There are resources for HTML which include popular blogs and informative articles which can only be helpful in clearing concepts. Hence this undoubtedly makes the list of an informative source to learn Web Development. MDN Docs provide information on various topics, WebD being just one. The network has many articles helpful for our understanding.
But that's not all! They provide us information on the developer's tools that Mozilla offers which is quite useful in debugging the errors we get in implementing the website. These include a Java Debugger, a Responsive Design Mode and many more interesting features that most of the readers wouldn't have known was possible in Mozilla.
5. Udacity-For Beginners
This course comprises of the basics of WebDev in view of a person with less or no introduction to coding before. The basic concepts of JavaScript, HTML, and CSS are explained in an easy-to-understand manner. It includes problems and exercises to become more proficient in the basics. Furthermore, in my opinion for a person willing to learn web dev with no coding experience prior, this course offers all that one looks for! A good set of examples to understand the concepts and a strong base to learn even more.
6. Udacity- For advanced
This course is basically for those who are looking to venture about after mastering the basics of web dev. After mastering the basics one surely stays at a standstill not knowing where to continue then. Udacity thus offers this course for those people who wish to learn the in-depth information required to make much more amazing websites. This explains how to make your webpage dynamic, innovatively responsive to a user and many more features.
7. A List Apart (Great Source)
A collection of articles from all over the internet is sometimes the best gift one can give to an ardent surfer! A List Apart saves us the trouble of searching all through the day and night for articles with information regarding anything let alone web dev.
It provides all information required. Everything just a click away! The idea itself sounds so pleasing. This is a one-stop destination for articles on HTML, CSS, and JavaScript. Hence for the beginners, this is a good place to start with articles which pique your interest and to follow it on.
Also, check out this video and learn how you can learn web development own your own.
Go On, Tell Us What You Think!
Did we miss something?  Come on! Tell us what you think about our article on Best Courses to Learn Web Development in the comments section.