Bored of using Skype?
Want to try something new?
Almost every social networking platform allows you to video call. If you are confused about which one to use as an alternative of Skype.
Then you are in the right place.
Here are 7 Skype alternatives and their features along with some criticism to help you choose what suits you best.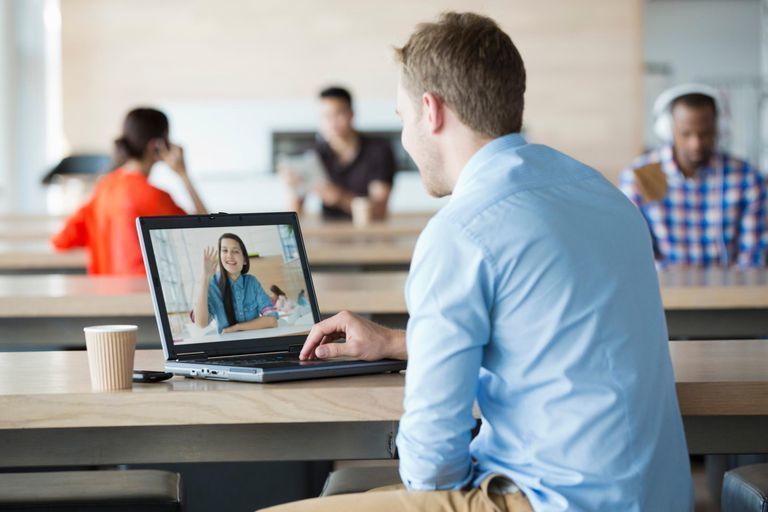 Business persons will especially love Gruveo as it lets them contact their customers without having to download any app or software. You can simply share a link that your customer can click on and their browser will pop up to connect the two of you. No installations or registrations. Just click on a link and start video chatting.
It works on almost all devices ranging from desktops to Android and iOS systems. The other features include:
Instant text messaging while video chatting.

Screen sharing that allows you to share powerpoint presentations or software demos.

End-to-end encryption. No fear of reduced security for your data.

The group calls with up to twelve people.

You can set up single-use call rooms without having to share your permanent Gruveo call link.

Caller info such as location and device is available.
The price is $10 per month which seems reasonable for the amazing features offered. The group call limitation and the cost are the only two downsides to Gruveo and we definitely recommend you check it out (There's a 14 day trial period before you have to pay).
The wire is another alternative to Skype that has the same features. It focuses on security above all and goes the extra mile to keep your data safe. The servers are all based in Europe. This means that all your data is protected by European data protection laws.
Wire supports all popular platforms and has the following extra features:
Always encrypted.

Group audio calls with up to ten people.

File and screen sharing.

Sketches and timed messages.
The wire has two versions, one for professional teams and another for personal use. The personal app is free of cost and perfect for anyone wanting good and secure video calling with their friends and family.
Next in the list is an app from Google. Now it is a given that Google makes great, functional and user-friendly apps. Duo lacks in features that Skype offers but is a great app nonetheless.
The developers have made an app that offers one thing and one thing only, fast and secure video calling. The lack of other features such as messaging and file sharing means the app runs faster and smoother. The connectivity is simply amazing from what I have seen of the app. The useless clutter that comes with an app is not an issue. You will realize this as soon as you open the app itself. It requires only a phone number and you are ready to video call anyone in your contact list who has the app.
The app is not that popular as it is relatively new and you might need to convince others to install the app. It also only supports Android and iOS devices. That being said, Duo is great for someone who wants hassle-free video calling on their mobile devices.
With Line, we're back to apps with handy features that go along with video calling. The line is more of a social networking app with great video calling capabilities. Notable features are:
Free messaging as well as voice calls.

Free video calls to call anyone with the app anywhere in the world.

Stickers and file sharing allow you to forget the distance between you and your friends and family.

Includes a timeline feature to share your moments as well as follow others including official accounts of famous brands and artists.
Line lacks in security although recently end-to-end encryption has been added to the app. The application is only available for Android, iOS and Windows devices. If you want a fresh list of features along with video calling, you must surely check out Line.
WeChat is a very popular app in China since Whatsapp, Facebook and Skype are banned there.
It has many features that you will find useful:
Group video calls with up to 9 people.

With WeChat Out, you can call any phone or landline around the world with a small fee.

A simple messaging function with stickers and file sharing is included.

Find and connect with friends using the app's inbuilt friend radar.
WeChat allows you to easily find and video call your nearby friends and also has a sharing feature called moments much like Instagram's stories. You can also connect to your PC and use WeChat web.
Viber offers almost all the features of Skype and is a preferred alternative for over 900 Million users worldwide. It is fairly secure and provides video calling with reasonably low internet speeds. Here are the features:
Includes Viber Out that allows you to call any phone with a low rate.

Group messaging with up to a hundred friends.

Easy on the eyes and user-friendly.
Being a fairly popular app, it won't be hard to get your friends and family to install if they haven't already. The app supports Windows, Android, iOS, and Mac among other systems. It is the go-to app for anyone looking for speed and security and gets loads of other features.
IMO has gained a lot of popularity in recent times. It is reliable and fast with low clutter and great features that make it a great contender for Skype:
Totally free.

High quality, stable video calls at low internet speeds.

Messaging service with added features such as groups and file sharing.

Secure end-to-end encryption.

Language translation of over 30 languages at present.
You'd be surprised when you install this app to find many of your friends using it. It is primarily an app developed for video calling so you can stay assured that it won't disappoint. It is simple to use and is available for most of the popular devices. The best feature of the app is language translation which lets you converse with different people from around the world. I recommend using the app personally as you will find it reliable and simple to use.
Go On, Tell Us What You Think!
Did we miss something?  Come on! Tell us what you think about our article on "Best Skype Alternatives" in the comments section